DALLAS – With the course firming up and a more difficult breeze in play, Adam Scott stumbled out of contention at the AT&T Byron Nelson. But even afforded the option to lay some blame at the feet of the conditions, Scott put it squarely on a familiar culprit.
"I just didn't putt well today," Scott said. "I wish I could blame it on the wind. Maybe I can. I just hit putts, and they just didn't really roll into the hole."
Scott lost nearly two strokes to the field on the greens during a 1-over 72 Saturday, a score that dropped him from a spot inside the top 10 into a tie for 19th, eight shots behind co-leaders Marc Leishman and Aaron Wise. He didn't make a putt longer than 7 feet all day, missing a 5-footer for birdie on No. 7 and three-putting for bogey on the next hole.
After opening with a birdie on the par-5 first hole, he made only one other birdie the rest of the way.
---
Full-field scores from the AT&T Byron Nelson
AT&T Byron Nelson: Articles, photos and videos
---
"I played fairly well, and I just didn't putt very well," Scott said. "And that's tough on a day when you're going to be out of position a little bit, and you need to scramble and you need to make a few putts. And I didn't really make any."
Scott faces an uphill battle to get back into the title mix, but the Aussie still has plenty to play for in the final round. Entering the week ranked No. 65 in the world, Scott needs to crack the top 60 in the next rankings to earn a spot into next month's U.S. Open and continue a streak of consecutive major appearances that dates back to 2001.
Based on the latest projections, Scott needs to finish ninth or better to have a chance to move into the top 60, a fact of which he is well aware. But he's also cognizant that a second top-60 cutoff looms next month after the FedEx St. Jude Classic, should he need it to qualify.
"I have lots to play for. I'd love to be at Shinnecock," he said. "I can get it done tomorrow, I think, with a really good round. I've had two good rounds out here, and if I can have one more then I'll have a good chance to get it done. But if I don't, then I'll get another chance in a few weeks."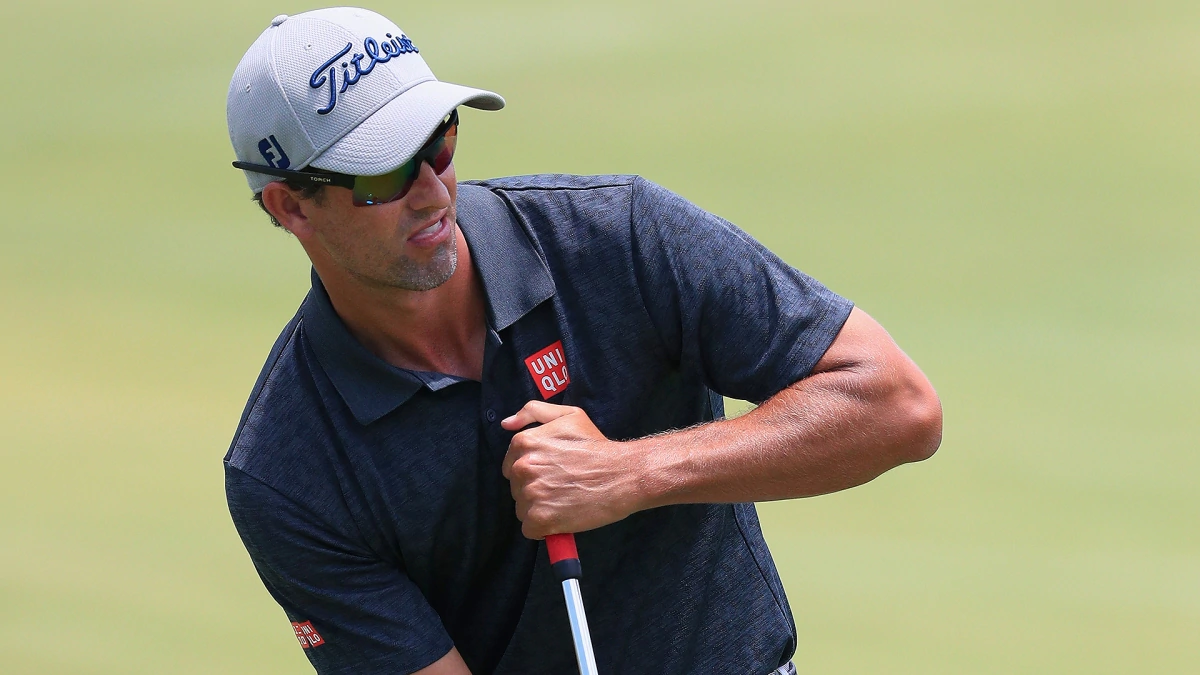 Source: Internet