PONTE VEDRA BEACH, Fla. – Phil Mickelson ran out of gas.
He sputtered and wheezed to the finish line Thursday at the TPC Sawgrass Stadium Course, posting a 7-over-par 79, his worst score at The Players in almost two decades, since he opened with an 83 in 2000.
"I knew this was going to be an issue," said Mickelson, who turns 48 next month. "I said it Sunday at Wells Fargo. I was worried about energy this week. And I just kind of ran out at the end."
Mickelson did talk about it Sunday at Quail Hollow, worrying out loud that the way he grinded out a T-5 finish on a tough course might take a toll playing another tough course this week. He also talked about health issues last fall, how he was hopeful a doctor he was working with could help him deal with the drain of energy he was struggling with through the year. It was the same doctor who has helped him since he was diagnosed with psoriatic arthritis in 2010.
"It's been frustrating to not be able to practice or visualize or see a shot or have that energy level," he said last September.
---
Full-field scores from the The Players Championship
The Players Championship: Articles, photos and videos
---
Mickelson unraveled on the back nine Thursday at The Players. He was even par through 13 holes, but he double bogeyed the 14th, bogeyed the 15th, double bogeyed the 16th and double bogeyed the 17th.
"Seven over the last five," Mickelson said. "That's the day."
Mickelson said he tried to conserve energy early this week to get ready for Thursday's start.
"I knew that I was going to have issues late in the day," he said. "I tried to offset it by taking it easy, not doing too much, and tried to eat right, tried to do all the right things to hopefully not have it be an issue. … I'll come out tomorrow, should play fine tomorrow, and hopefully just have a good day."
Mickelson pulled his second shot at the 16th into the water and his tee shot at the 17th short and into the water.
"I just wasn't able to get it done," he said.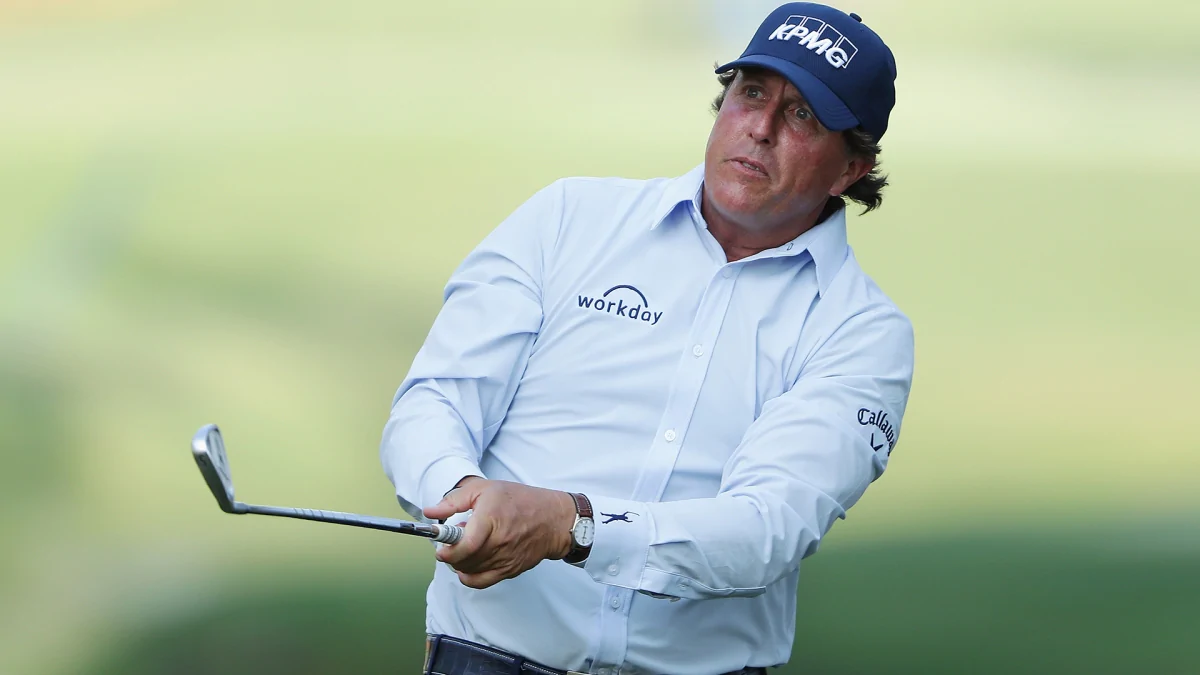 Source: Internet