WEST DES MOINES, Iowa – Annika Sorenstam sat in front of the assembled media late Saturday and had a similar demeanor to the one that helped produce 72 LPGA wins and 10 majors. She was steady, determined and unwavering.
Sure, her European squad is down by 5 points heading into Sunday singles, and it ties the largest deficit ever after two days, but Sorenstam isn't about to let anyone see her sweat.
"You know the hope is the last thing that leaves us," she said late Saturday, down 10 ½ to 5 ½. "I'm optimistic.
"And mission possible tomorrow. What can I say? As the captain I'm the last one that's going to leave the ship."
Each night at the team meeting, Sorenstam has handed out what she called "mantra bands," bracelets with special sayings on them.
The message for Saturday: "She believed, she could and so she did."
---
Solheim Cup: Articles, photos and videos
---
"I'm going to tell them that every 'she' is every player," Sorenstam said. "Just have to go out there and believe in themselves, focus on their own matches and don't look at any leaderboards. Like you're getting in a boxing ring with an opponent. Just punch 'em."
Sorenstam was a vice captain two years ago in Germany when she saw the Americans come back to win from a 10-6 deficit. She's seen the two comebacks by the same margin in the 1999 and 2012 Ryder Cups. She's seen the improbably happen time and time again in other sports as well.
She even did the improbable herself, 16 years ago.
"March 16, 2001, before I teed off, nobody had shot 59," she said. "I'm still the only one that's done that. I know it's possible.
"We're determined. We didn't fly these miles to not put up a fight. The fight is not over yet."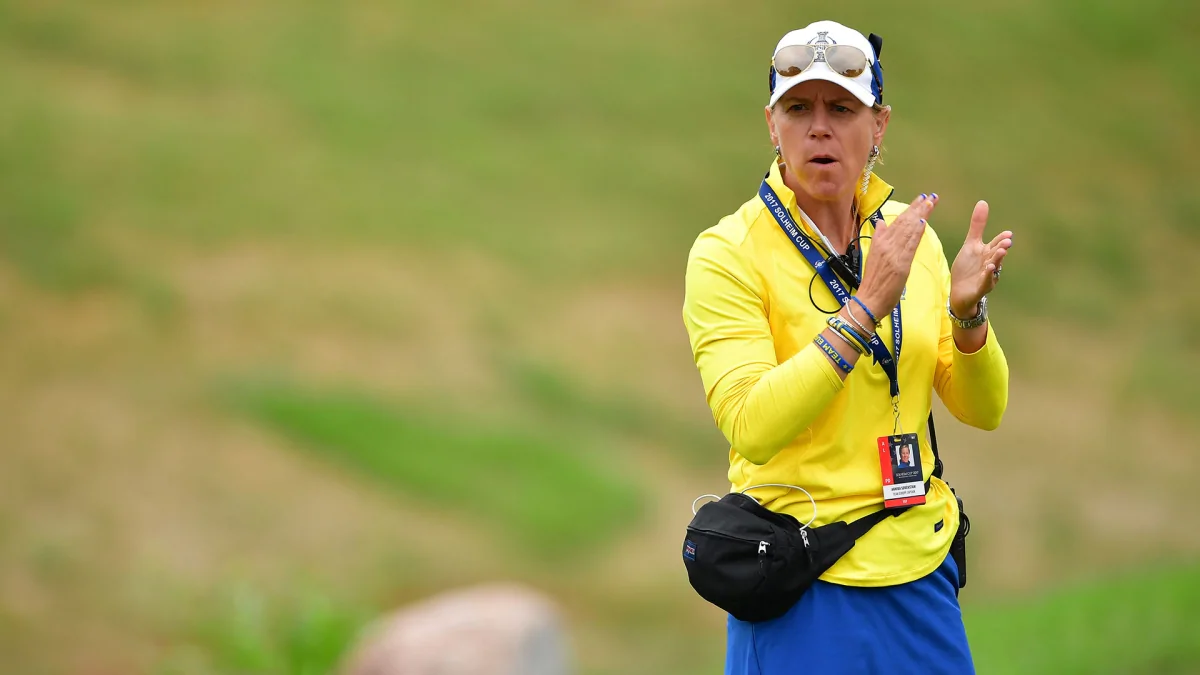 Source: Internet