CHARLOTTE, N.C. – Louis Oosthuizen knew there may be something under his golf ball, which had sailed left of the second fairway during the third round of the PGA Championship, but he was in no position to start snooping around to figure out what it was.
"I saw something. It was very close to my ball. I didn't want to go and feel or do anything," Oosthuizen said. "I was going pretty steep on it. Took a big chunk out of [a root]. Bent my 8-iron properly."
He also felt some tightness in his right forearm after making contact with the root, so much so that he had his trainer come out onto the course to give him treatment. The arm was fine, he said; the same couldn't be said of his 8-iron.
---
"Look at this shot! Are you kidding?" #PGAChamp pic.twitter.com/fkxRDDEO5R

— PGA of America (@PGA) August 12, 2017
PGA Championship: Scores | Live blog: Day 3 | Full coverage
---
On the ninth hole, a member of Oosthuizen's management team retrieved the damaged 8-iron and found a loft and lie machine inside the Quail Hollow clubhouse in an attempt to correct it, but when the South African got the club back it still didn't look right.
"They tried to fix it, but it was just right in the hozzle where the shaft goes in. Ping is already building me a new one and getting it to me," said Oosthuizen, who still managed to shoot an even-par 71 to remain tied for fourth place.
Not having the 8-iron became a problem for Oosthuizen at the demanding par-3 17th hole.
"It was a horrible feeling standing there because it was a perfect 8-iron, just a solid swing and I couldn't hit one," said Oosthuizen, who hit the green at No. 17 despite his equipment issues. "A 9-iron was bringing water in play. I had to adjust with a 7-iron trying to hold up a cut shot which is not ideal on that hole."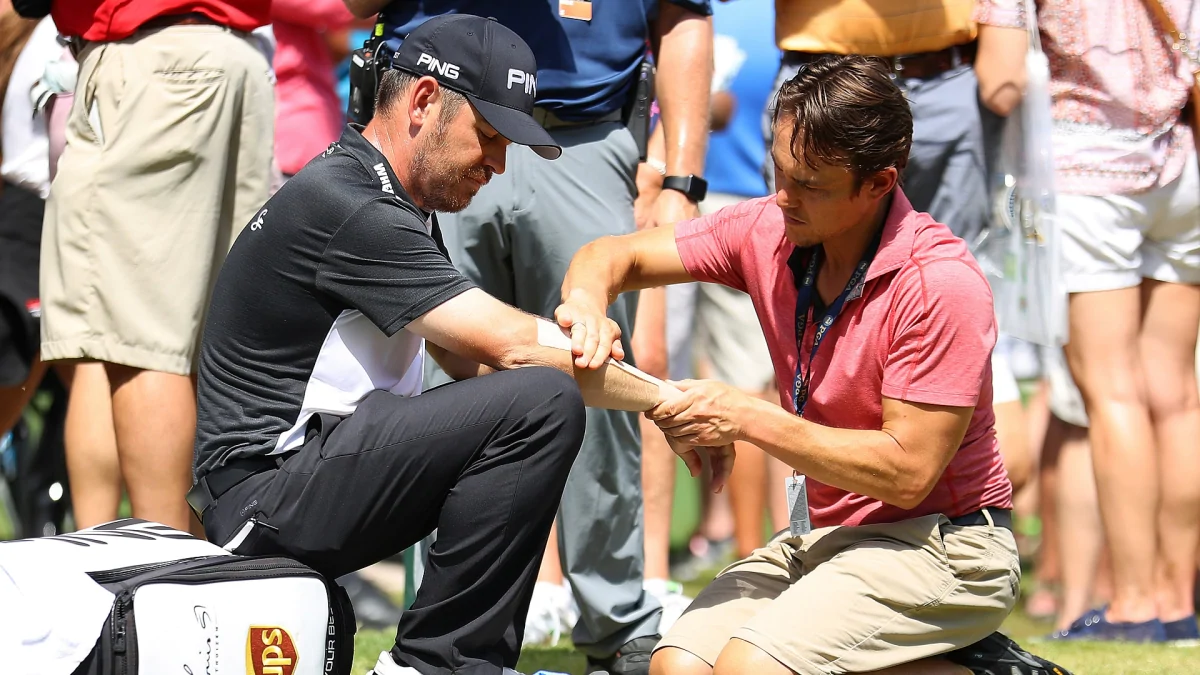 Source: Internet