OLYMPIA FIELDS, Ill. – England's Jodi Ewart Shadoff helped the Europeans win for the first time on American soil four years ago.
She's eager to try to help the Euros win for the second time in the United States this year.
With a bogey-free 5-under-par 66 at the KPMG Women's PGA Championship Friday, Shadoff is in position to do more than boost her Solheim Cup hopes. She's in position to make her first LPGA title a major championship.
With birdies at three of the last four holes, Shadoff moved to 6 under overall, just one shot off the lead.
"I was in a lot of fairways," said Shadoff, who hit 12 of 14 fairways and 16 greens in regulation. "And I just stayed patient all day. I knew the putts were going to start dropping, and they did on the back nine."
---
KPMG Women's PGA Championship: Articles, photos and videos
---
Shadoff is No. 44 in the Rolex Women's World Rankings, positioning her fifth on the European Solheim Cup world rankings list. The top four at the conclusion of the Ricoh Women's British Open will make the European team. She is 28th on the Ladies European Tour Solheim points list but could make a big move with a load of points available in three majors over the next six weeks. The top four on that list will make the team.
The Americans will meet the Europeans in Des Moines, Iowa, Aug. 18-20.
"Solheim was definitely my No. 1 goal this year," Shadoff said.
Shadoff didn't make the European team that lost to the Americans in Germany two years ago.
"Not being to play back in Europe was disheartening," she said. "But it definitely gave me the hunger to improve and make sure I get back on the team."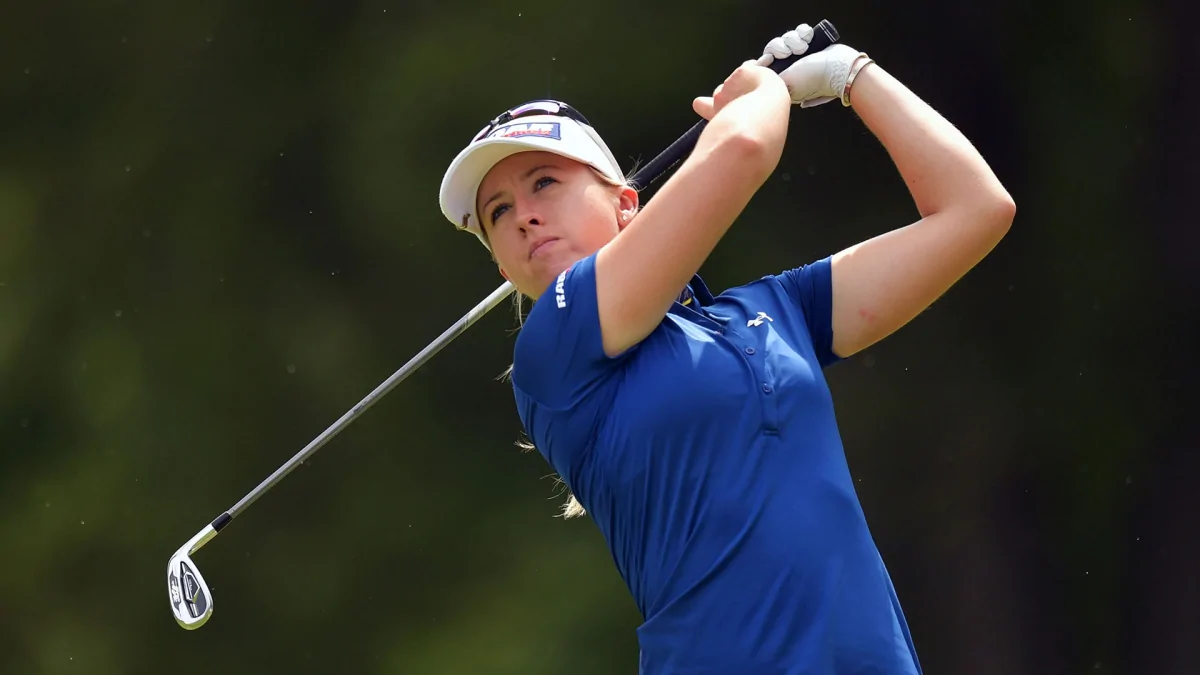 Source: Internet