NAPLES, Fla. – After the pain subsided, confidence moved in.
Amy Olson's tough loss at the Evian Championship late this summer came with the realization that her game is in a special place.
She's seeing that again this week.
With the best round of her LPGA career, Olson took the first-round lead at the CME Group Tour Championship. Her 9-under-par 63 Thursday put her one shot ahead of Brittany Lincicome and Nasa Hataoka and two shots ahead of Lexi Thompson.
"It's just fun to be playing well," Olson said.
Olson, 26, is seeking her first LPGA title. She nearly broke through in spectacular fashion at Evian. After playing so solidly under pressure through the last round in France, she lost a one-shot lead at the final hole, making double bogey after pulling her tee shot into deep rough. She lost by a shot to Angela Stanford.
---
Full-field scores from the CME Group Tour Championship
CME Group Tour Championship: Articles, photos and videos
---
"I would tell you it was more painful than I ever imagined golf could be, but I got over it much quicker than I ever thought I would, as painful as it was," said Olson, who first made a name for herself winning the 2009 U.S. Girls' Junior and then an NCAA record 20 titles at North Dakota State University.
Olson left Evian impressing folks with her ability to see a bigger picture in the loss.
"For us, golf is not all there is in life," said Nathan Anderson, Olson's brother, who is taking time off from his full-time job as an auditor for Deloitte to caddie this week. "So if you lose a golf tournament, it's not going to ruin your life. At the same time, it's something you have worked for your entire life, so trying to win a major and having it right there, you want it a ton, and it hurts. But it's not going to change who she is."
Nathan was on her bag at Evian.
"I think looking at that, she sees she won a 71-hole major tournament," he said. "She just has to go one more hole. … I think it's more of a confidence booster than a demoralizer."
That's how Olson looks back at the experience.
"I just am trusting it's a good thing," she said. "I see so many positives in my game."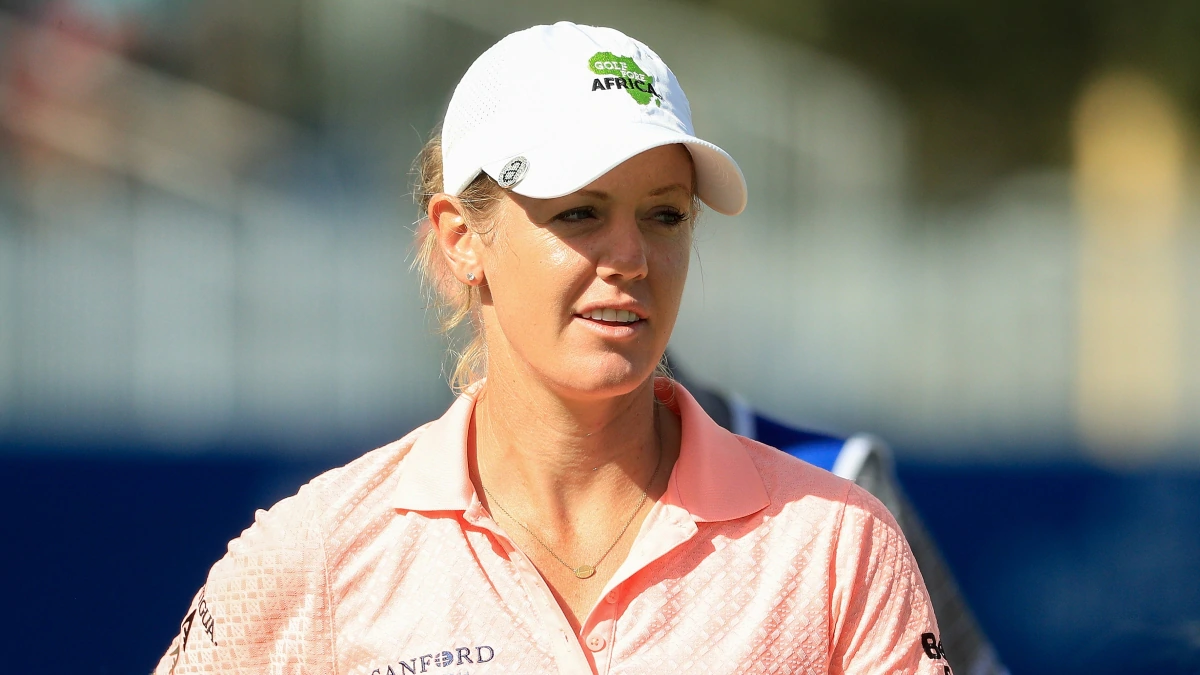 Source: Internet