AUGUSTA, Ga. – Another Nicklaus generated a huge roar with an ace at the Masters Par 3 Contest. 
Only this time they couldn't properly celebrate – Nicklaus' grandson, GT, is underage. 
"We all had champagne and GT couldn't buy it because he was only 15, so we decided to skip it," Nicklaus said with a laugh. "I'm just kidding.
---
Masters Tournament: Scores | Live blog | Full coverage
---
"We had dinner here at the club and had a nice evening. We had a nice, quiet dinner, and everyone in the club came over to congratulate him on the hole-in-one."
On the ninth hole of Wednesday's Par 3, GT Nicklaus – the son of Gary, a former professional – spun a wedge down the slope and into the cup. The shot was the biggest highlight from the event, and it reduced Jack to tears.
It was GT's first hole-in-one – and Jack had predicted the ace a few days earlier. 
"It's pretty special," Jack said.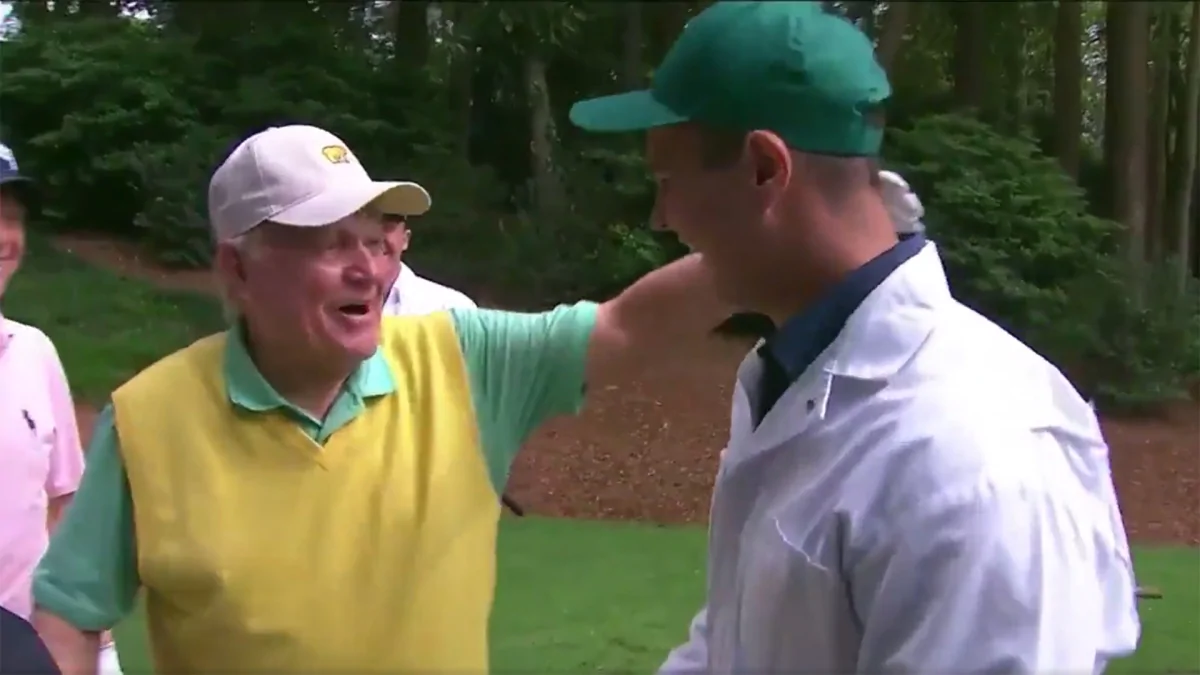 Source: Internet