Former Chicago Bears linebacker Brian Urlacher will be inducted into the NFL Hall of Fame on Saturday. Before being enshrined in Canton, Ohio, the golf enthusiast joined Golf Channel's George Savaricas and Ryan Griffiths on the Pro-Am Pod.
The fellas debated hair vs. no hair for Urlacher's bust … "Definitely going bald," Urlacher said. They also discussed the celebrity golf tour, his obsession with the sport and what it would be like with Rory McIlroy lining up in the I-formation.
Urlacher also laid a little smack down on two-time U.S. Open champion Brooks Koepka: "I met him last year at the BMW Championship and I was surprised how big he wasn't … let's just say that."
For a little rundown of the show, check out the time stamps below. And check out the full podcast right here:
---
---
09:50 – 13:20: The guys discuss whether Urlacher's HOF bust will have hair, what the process was like and his day spent with Ben "The Bustman," who sculpts every bust for the NFL Hall of Fame.
15:35 – 18:05: How Brian got into golf and his favorite guys at the American Century Championship.
18:05 – 21:08: What it was like for Brian to go from growing up in New Mexico to being the face of the Bears' franchise in Chicago. Also, George shares his first Bears' game story, which included some nudity.
21:08 – 25:25: Find out how he got the HOF call while watching Golf Channel, plus what his approach is for his HOF speech.
25:25 – 31:15: Any players on the PGA Tour who could make it in the NFL? Brian breaks down whether Koepka, Dustin Johnson, Kevin Streelman and McIlroy could handle life in the NFL.
32:20 – 34:05: The guys play "Hall of Fame or NOT" to close out the interview, which includes Brian's thoughts on: Bradley Cooper's hair, Jimmy Garoppolo's dating life, and whether Aaron Rodgers is a good trash talker.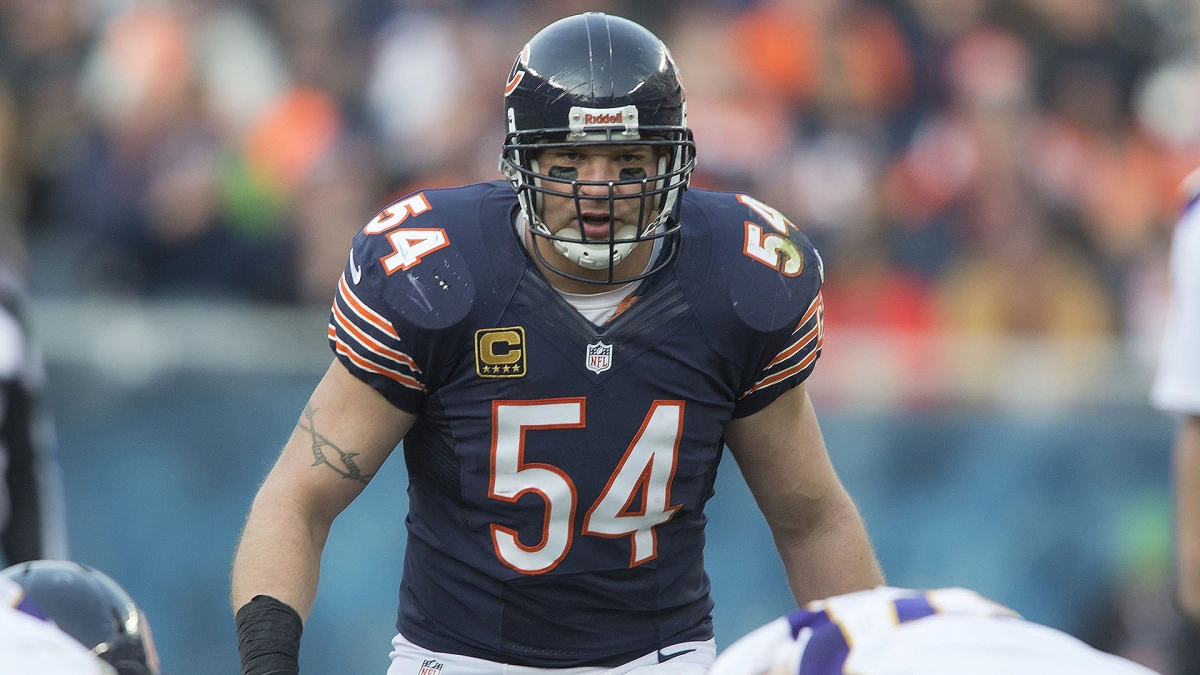 Source: Internet