Brandt Snedeker struggled coming off the emotional high that comes with shooting 59, but it didn't stop him from rallying Friday to try to turn his historic round into a victory at the Wyndham Championship.
After a sluggish start to the second round, Snedeker caught fire on the back nine at Sedgefield Country Club in Greensboro, N.C., to take the lead going into the weekend.
With a 3-under 67, Snedeker moved to 14 under overall, two shots ahead of D.A. Points (64).
"I knew it was going to be tough" Snedeker said. "It wasn't going to be the same way it was yesterday. Kind of battling the emotion of everybody pulling hard for you, wanting to see you do it again. So the front nine was disappointing."
A day after becoming the ninth player in PGA Tour history to post a sub-60 tournament round, Snedeker opened with three bogeys and two birdies on the front nine. He said it was a struggle to begin anew.
---
Full-field scores from Wyndham Championship
Wyndham Championship: Articles, photos and videos
---
"You hear people telling you every two seconds, `Mr. 59,' or saying how cool it was to watch it," Snedeker said. "Phone's still blowing up this morning, guys in the locker room are still talking to me about it. So, yes, totally on your mind. You can't ignore it. You can't try to forget about it. Hardest thing is trying to get back into a rhythm."
Snedeker did with an eagle and two birdies on the back nine. Rolling in a 30-foot eagle putt at the 15th gave him back the lead he lost earlier in the round.
"To see that go in was huge," Snedeker said.
Not every player to break 60 on the PGA Tour has gone on to win. In fact, Snedeker is looking to become just the fifth player to do so.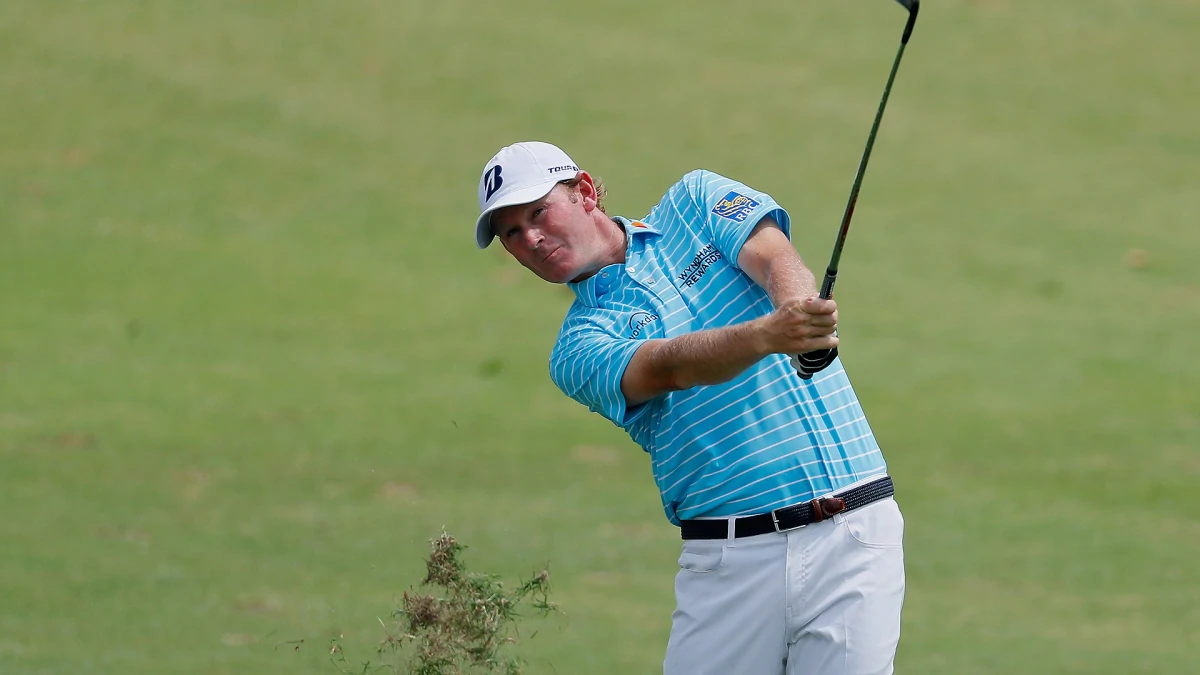 Source: Internet