The NCAA Division I Women's Golf Championship is underway at Kartsen Creek Golf Club in Stillwater, Okla.
After three days of stroke play, eight teams advanced to the match-play portion of the championship. Quarterfinals and semifinals were contested Tuesday, with the finals being held on Wednesday. Golf Channel is airing the action live.
Wake Forest junior Jennifer Kupcho won the individual title. Click here for live finals action, beginning at 4 p.m. ET.
Scoring:
Finals: Alabama vs. Arizona
Semifinals: Alabama def. USC, 3.5-1.5
Semifinals: Arizona def. Stanford, 4-1
Quarterfinals: Alabama def. Kent State, 4-1
Quartefinals: USC def. Duke, 3.5-1.5 
Quarterfinals: Arizona def. UCLA, 3-2
Quarterfinals: Stanford def. Northwestern, 3-2
Individual stroke play
TV Times (all times ET):
Wednesday
4-8PM: Match-play finals (Click here to watch live)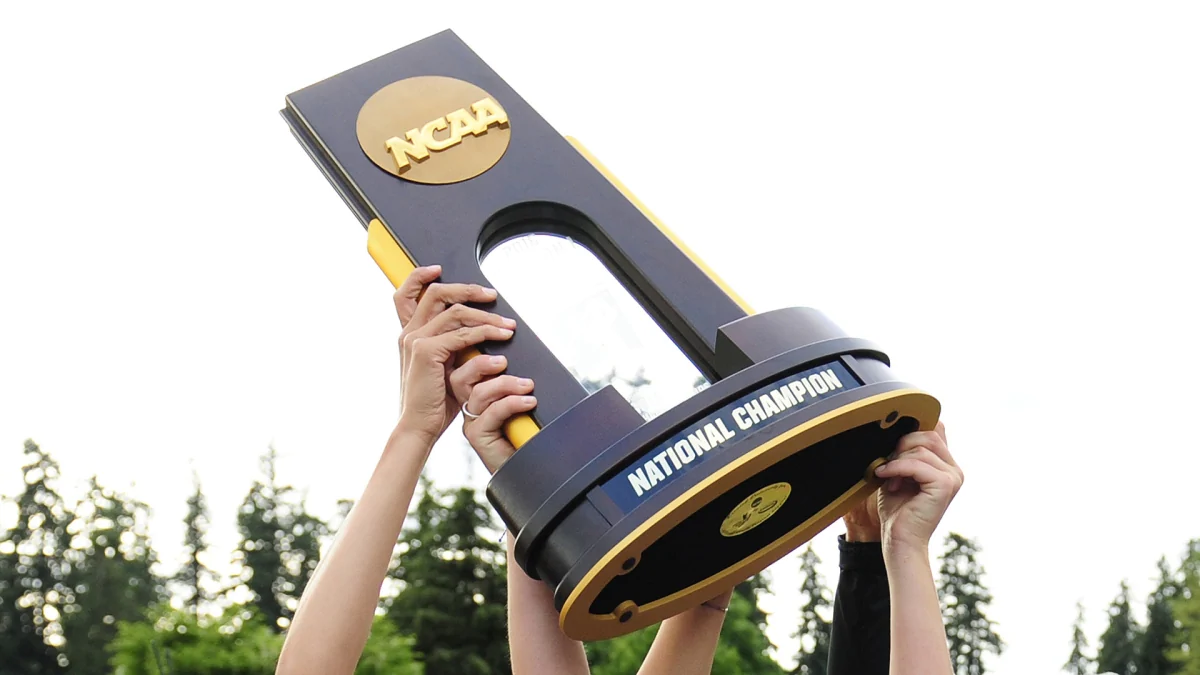 Source: Internet