Francesco Molinari was in rough shape the Monday after the Ryder Cup – and not because of a post-victory hangover.
Molinari revealed to reporters at the British Masters that he was dealing with a back injury during the Ryder Cup. He got through the event with anti-inflammatories, but the day after he completed his perfect week and Europe reclaimed the cup in a rout, the 35-year-old Italian was so sore that he couldn't bend over to tie his shoes.
Molinari said that he began to feel the effects of a long summer on Saturday morning at the Ryder Cup, but he didn't tell European captain Thomas Bjorn of his deteriorating condition.
"It was just getting tired," he said. "At that stage it wasn't enough to really compromise my golf."
Apparently not.
---
Full-field scores from the British Masters
---
The reigning Open champion won all four of his team matches with partner Tommy Fleetwood, then earned the clinching point in singles as the Europeans dominated the Americans, 17 ½ to 10 ½. Molinari joined Larry Nelson as the only players to post a 5-0 record under the current format.
"I just started taking some anti-inflammatories," he said. "It's a week that you're sort of pumped up with adrenaline, anyway, that you could probably play on one leg."
Molinari described the past few months as a "blur," as he hasn't had more than two consecutive weeks off in a row during the summer. He is playing the British Masters, then will tee it up at the WGC-HSBC Champions and season-ending event in Dubai. He currently leads the Race to Dubai standings, just ahead of Fleetwood.
"It's been going fast and so many things are happening, and there really isn't enough time to rest and recover," Molinari said. "My bad back at the end of the Ryder Cup was not great. On Monday, I couldn't do my shoelaces. I'm not a kid like Tommy. I need to manage my energies and my bodies."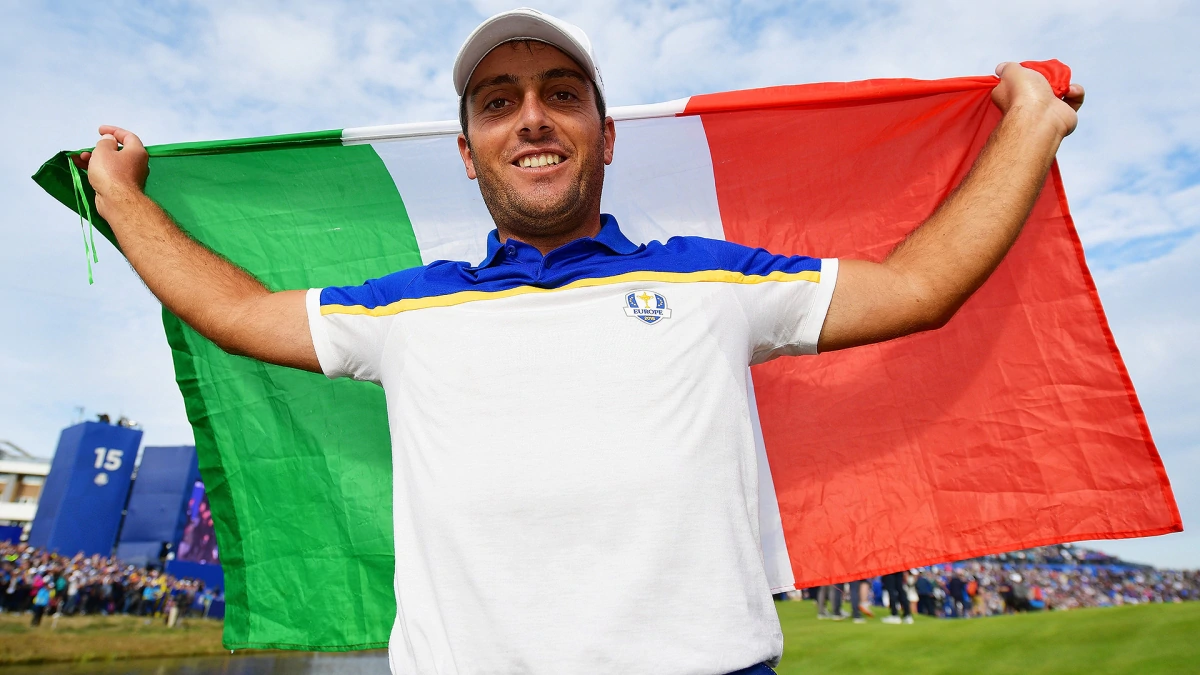 Source: Internet