AUGUSTA, Ga. – With a captive audience behind the 15th green, Phil Mickelson couldn't help but try a few daring short-game shots.
After hitting a high, soft flop to a few inches with his first practice attempt, Mickelson took a three-quarter swing and holed a flop shot to the tucked pin on the left side of the par-5 green.
Grinning, he turned to his partner, Tiger Woods, and bumped fists.
"That was just silly," Woods said afterward.  
---
Masters Tournament: Tee times| Full coverage
---
Asked if there's a part of Mickelson's game that makes him even a bit envious, Woods pointed to Mickelson's short game.
"We were talking about the flop shots he hits," he said. "He has a 64-degree wedge, too, so when he lays that thing open, it looks like it's actually facing backward. He hits that thing, and I don't know he doesn't hit himself. It's incredible."
Woods also complimented Mickelson's competitiveness, saying that his fearless attitude is a major reason why he's continued to find success late into his 40s.
"He's feisty. He's determined. He always wants to win. And it's served him well," Woods said. "He believes in himself an awful lot. And you see the chances he's taken over the years, the reason why he does that is because he knows he can do it and he has that belief. That's what has separated him – he truly believes he can pull it off."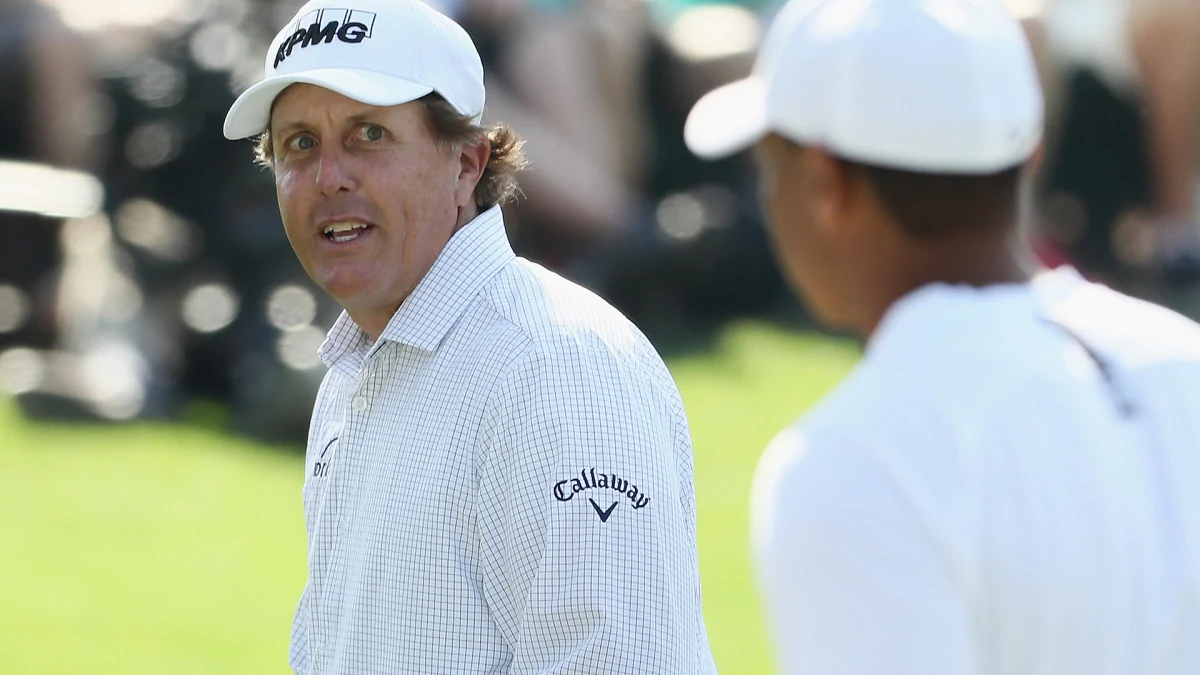 Source: Internet