Phil Mickelson was cruising right along through 10 holes of the final round of the FedEx St. Jude Classic, 4 under on the day and in position to rally for his first win since The Open in 2013. Then he glanced at a leaderboard and it all fell apart.
Mickelson quickly made up a four-shot deficit but admitted after the round that the realization he had grabbed a share of the lead early on the back nine caught him by surprise.
"I look up on the leaderboard, because it was right behind the hole on 11, and I saw that I was tied for the lead, and it kind of shook me, to be honest," Mickelson said. "It threw me because I didn't expect to be there, I thought I was still chasing. It was as if I've never won before, as if I was a rookie. I was not as mentally focused as I needed to be, and something as simple as that threw me."
What followed was a disastrous triple bogey on No. 12, one in which Mickelson hit his tee shot out of bounds and another shot into the water. It proved to be his lone blemish on the inward half, but it was enough to knock Mickelson back into ninth place, three shots behind Daniel Berger.
It's another strong finish for Mickelson at TPC Southwind, but it's a result that was marred by costly errors as he closed both the second and third rounds with double bogeys. Barring a significant weather delay Thursday, Mickelson is expected to withdraw from the U.S. Open and likely won't tee it up again until The Greenbrier Classic next month.
"I'm playing really well. But because it's been a while, I'm not as sharp as I need to be," Mickelson said. "That's the challenge that I'm at right now, because the physical game is as good as it's been when I've won a bunch of tournaments, but I'm mentally not as sharp and made some mistakes."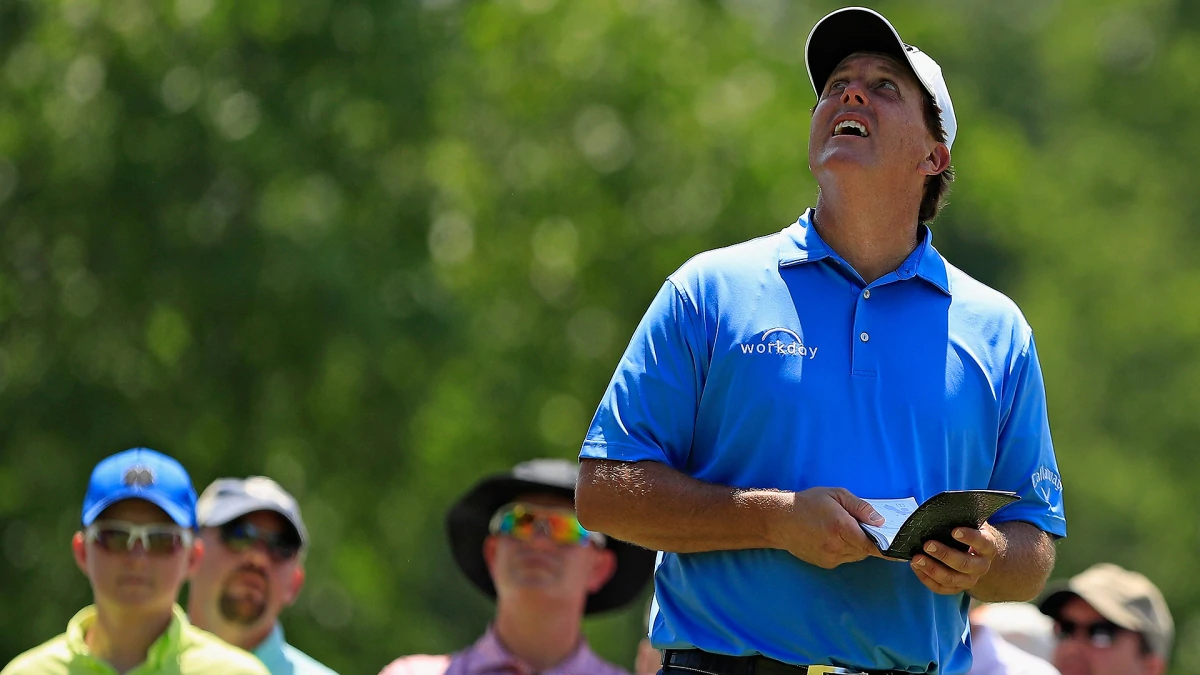 Source: Internet