JERSEY CITY, N.J. – Phil Mickelson and Kevin Kisner combined to put the final point on the board Friday for the Americans at the Presidents Cup, but their match will be remembered far less for the golf than the spontaneous celebration that ensued on the 18th green.
With the match against Jason Day and Marc Leishman all square heading to the final hole, Mickelson drained a 15-foot birdie putt that turned out to be the deciding stroke in a 1-up win. After letting out an excited fist pump, Mickelson stood face-to-face with Kisner and the two re-enacted the celebratory dance from the 1986 movie, "Three Amigos."
The coordinated gyrations were largely in sync, and Mickelson revealed afterwards that the dance was his idea.
"I saw it somewhere this morning and I told (Kisner) about it," Mickelson said. "He said, 'I'm in.' I said, 'OK, but it has to be a big moment.'"
---
Presidents Cup: Articles, video and photos
---
The 47-year-old certainly found the right moment, capping a comeback against the Australian duo with which he and Kisner had tied the day before. Their point closed a session in which the Americans took 4 ½ of a possible five points and increased their lead to 8-2.
In the wake of yet another American flag plastered on the leaderboard at Liberty National Golf Club, Mickelson happily expounded upon the hip thrust heard 'round the world.
"I thought we biffed it when we were doing it, but when I looked back and saw the replay, I think we kind of nailed it actually," Mickelson said. "But I get that I can't dance. I get that I can't take selfies, but I can putt. And it was nice to roll that last one in."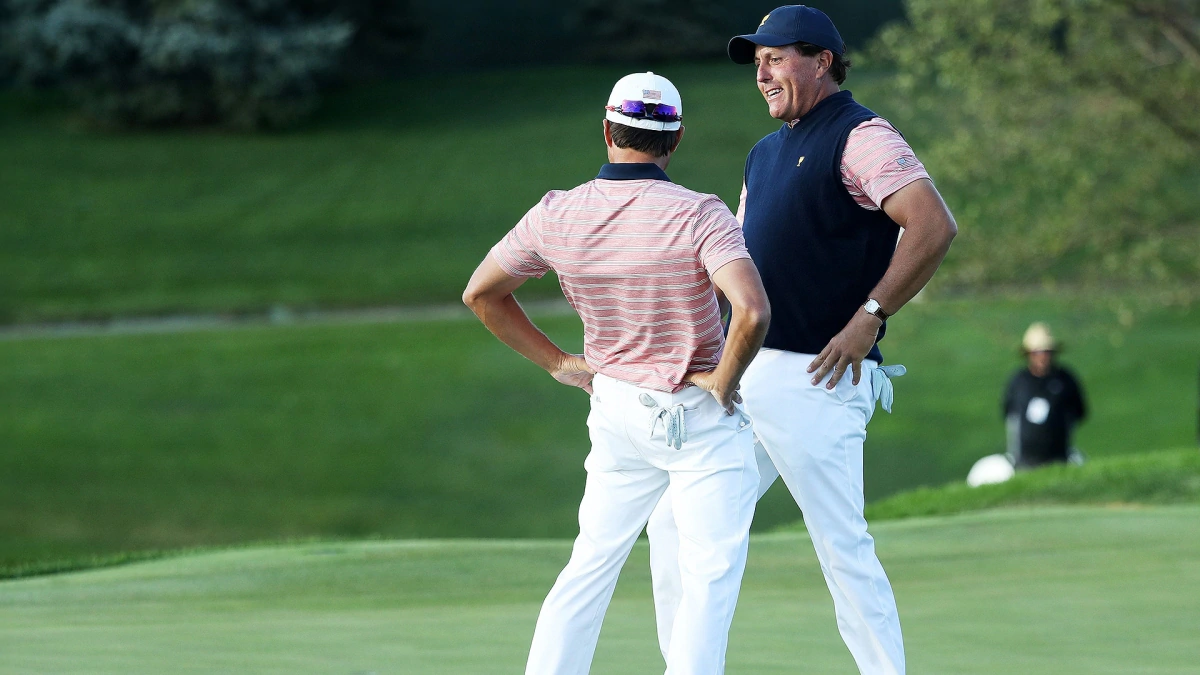 Source: Internet