One thing you can count on Phil Mickelson to do is interact with fans. Case in point: last year's Dell Technologies Championship pro-am at TPC-Boston, where Phil asked a young fan named Riley whether he should go for the green in two or lay up.
"If I could hit my 3-wood 260, I would probably go for it," the kid responded.
"I like the way you think," said Mickelson, who almost certainly was going to take that route anyway. And after Mickelson successfully executed the shot, he told the kid, "Riley, you can caddie for me anytime."
Fast-forward a year, to the same pro-am in the same event. Phil has kept his word and the kid is carrying his bag. He's also getting an education in how to play golf, Lefty-style, which emphasizes a verbal needle as much as a golf club.
Mickelson (on razzing a player about his lack of distance): "You got to talk smack. You got to say, 'You sure you hit driver?' You know, something like that. Like it doesn't seem like a big walk. Those little subtle comments – that's how you get to guys." Later, Phil takes Riley through his intricate thought process on playing a 60-yard shot.
Have a look and a listen:
Last year, @PhilMickelson told Riley he could caddie for him anytime.

This year, Phil made good on that promise during the @DellTechChamp Pro-Am.#LiveUnderPar pic.twitter.com/zps949tB0p

— PGA TOUR (@PGATOUR) August 31, 2018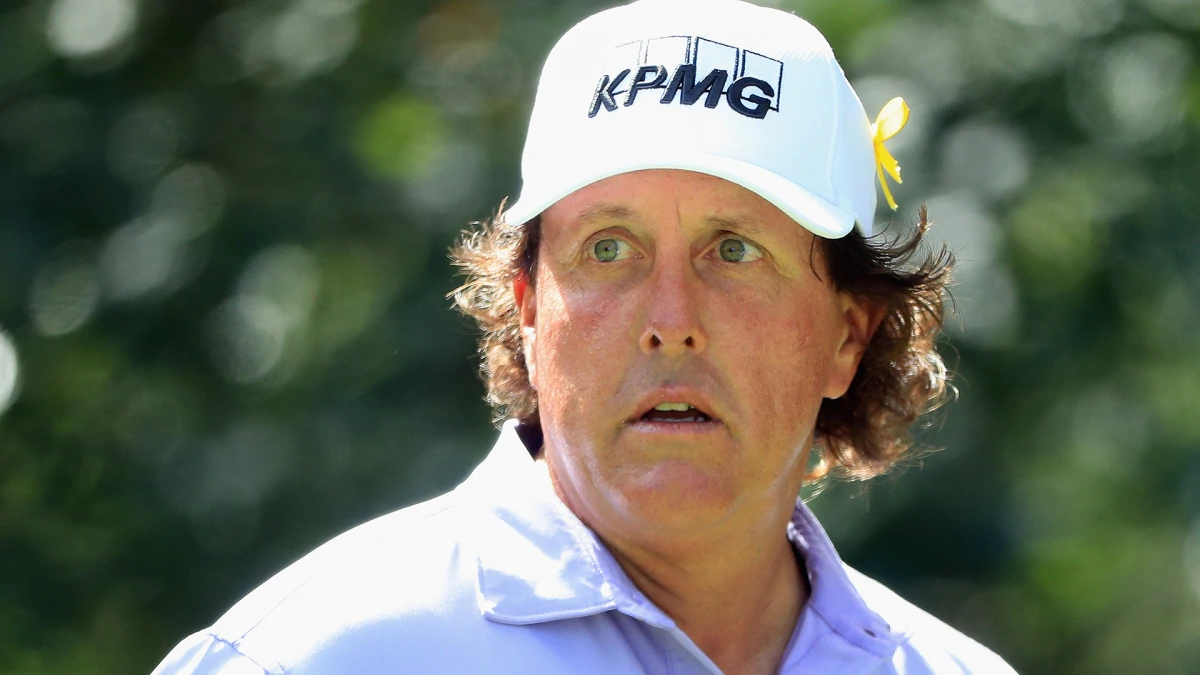 Source: Internet