PEBBLE BEACH, Calif. – Phil Mickelson can't wait to get to the Genesis Open in Los Angeles next week.
With his 5-under-par 67 Sunday at the AT&T Pebble Beach Pro-Am, he tied for second place. He can't wait to see how his sharp ball striking will play at a ball striker's course like Riviera.
"Riviera is a golf course I've played well in the past," said Mickelson, who tied for fifth at the Waste Management Phoenix Open last week. "I like it a lot. I know a lot of the nuances in it."
Mickelson won at Riviera in '08 and '09.
"It's a perfect course for those that are striking it well," Mickelson said. "Right now, I'm striking it as well as I've been striking it in a long time."
---
Full-field scores from the AT&T Pebble Beach Pro-Am
AT&T Pebble Beach Pro-Am: Articles, photos and videos
---
Mickelson, 47, finished 18th in strokes gained off the tee at the AT&T Pebble Beach Pro-Am, an impressive showing for a guy who doesn't normally hit a lot of fairways. He was 21st in driving distance and tied for 17th in driving accuracy for the week.
"When I drive it well, I'm playing to the strength of my game, which is my iron play," Mickelson said. "But distance is also a factor. I've really had to increase speed to hang with a lot of the younger guys. Fortunately, I've been able to increase my clubhead speed about four miles an hour. I'm not going to be with the longest guys, but I'm in the top third again. I feel like I can compete from there."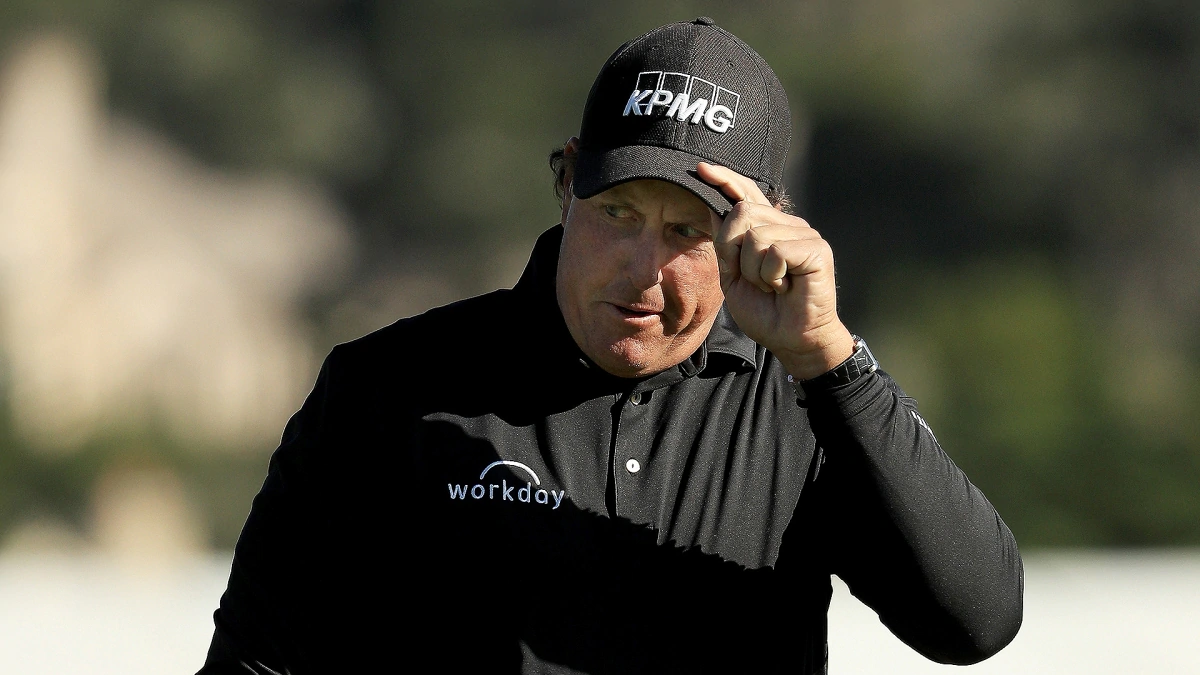 Source: Internet