PARAMUS, N.J. – A big part of the PGA Tour's schedule makeover that will begin next season was a reduction in the number of post-season events, with the circuit transitioning from the current model of four to just three stops.
Beginning in 2019, the playoff rotation will be The Northern Trust, BMW Championship and Tour Championship, with the Dell Technologies Championship in Boston being removed from the lineup along with the annual bye week before the season finale.
The move to three playoff stops was driven by a need to shorten the overall season by a month, and the New York-area event will rotate to Boston every other year in the future, which means the Tour will technically remain a presence in the market.
---
Full-field scores from The Northern Trust
The Northern Trust: Articles, photos and videos
---
The move also seems to be sitting well with players.
"I am huge proponent of that," Phil Mickelson said. "Day 1, years before it started, I was hopeful it would only be three, because it's easy to go one, two, three, play three events. It's hard to play four. So we are taking five weeks to play four as opposed to just three weeks. I think it's a great thing."
It's no surprise that Mickelson is a fan of fewer playoff events since he normally limits his schedule late in the year, but even some who have historically played all four post-season stops are in favor of the change.
"I like to play two weeks in a row usually. So if we go to three, that's fine," said Jason Day. "You've just got to play well, quickly."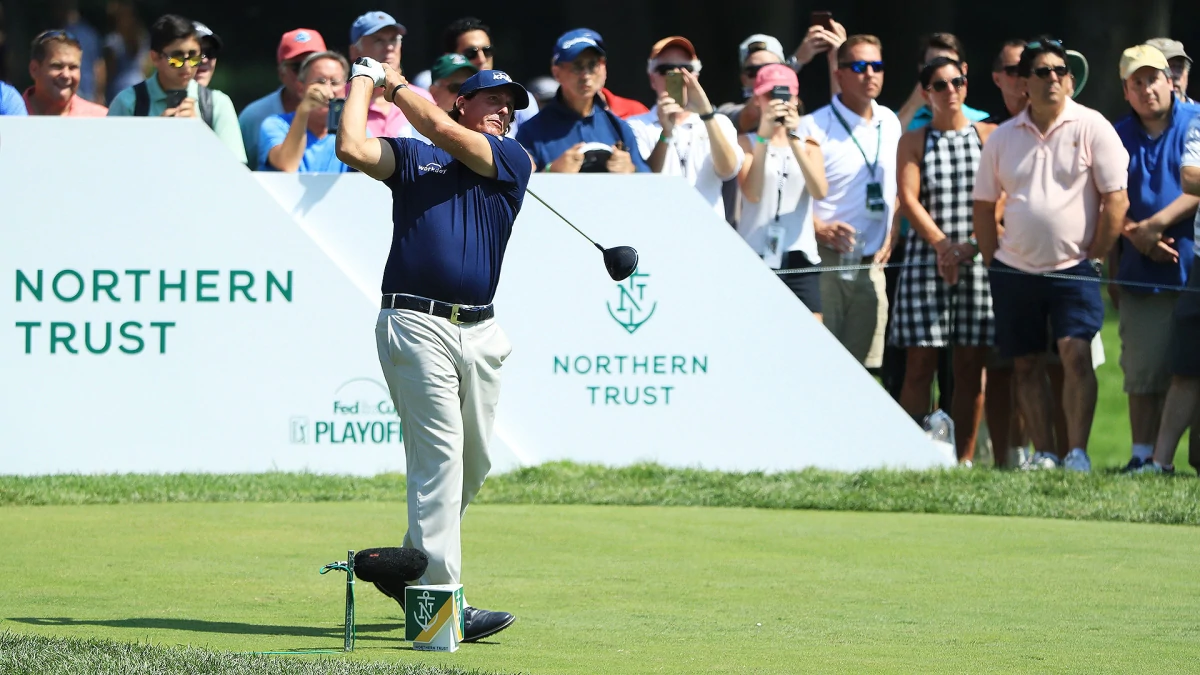 Source: Internet