SOUTHAMPTON, N.Y. – After controversy erupted over his intentionally making a putting stroke on a moving ball Saturday at the U.S. Open, Phil Mickelson called USGA CEO Mike Davis to ask whether the rules required that he be disqualified.
"Phil really did want to understand how the rule operates," Davis said. "Frankly, as he said to me, `Mike, I don't want to play in this championship if I should have been disqualified.'" Davis said he assured Mickelson that Rule 14-5 was correctly applied, and that a two-stroke penalty is all that was required. "We clarified exactly what we did," USGA senior managing director John Bodenhamer said. "He was grateful for that. It clarified the rule for him, and he will receive the two-stroke penalty for the 10 on the hole, as you know, and he will play tomorrow."
---
U.S. Open: Scores | Live blog | Full coverage
---
After making a putt on the 13th green in the third round at Shinnecock Hills, Mickelson saw that his ball was slowly trickling away and was going to gain speed and run off the green. He jogged after the ball and hit it while it was moving, back toward the hole. He had already chipped through and off the green once.
"I know the rules," Mickelson said immediately after signing his scorecard. "It was meant to take advantage of the rules best you can."
Mickelson called Davis to make sure he was correct about how the rules applied.
"He was really wanting information to say, `Help me understand, because I've been hearing stuff in the media that maybe it's a disqualification,'" Davis said. "I said, `Phil, that's simply not the case.' I'm not going to speak for Phil, but it seemed he was very appreciative of that, and said, `Listen, it would be helpful if the USGA clarified that, just to make sure everybody understands how that rule operates.'"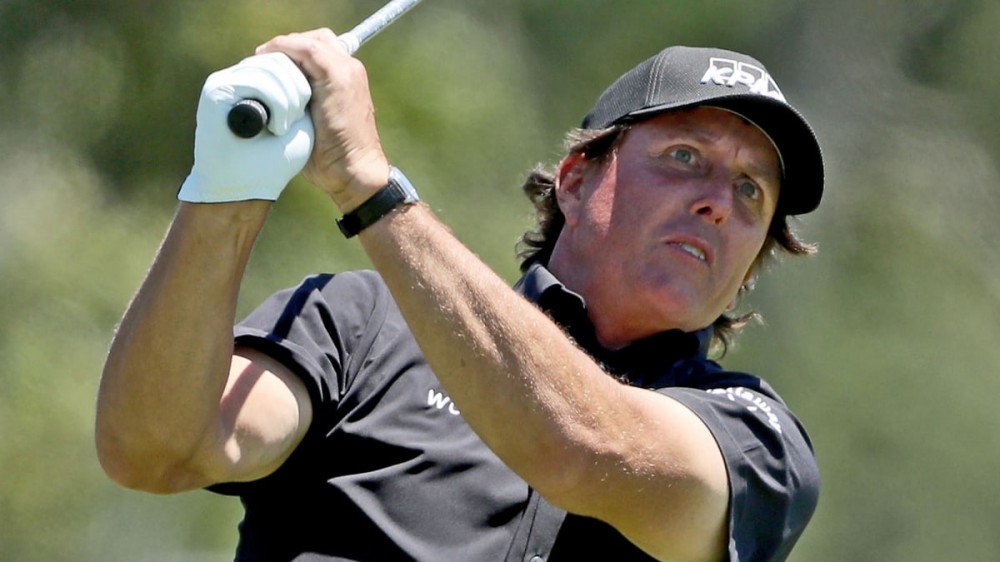 Source: Internet