OLYMPIA FIELDS, Ill. – Tom Watson was a huge influence on So Yeon Ryu's rise to No. 1 in the Rolex Women's World Rankings.
No, not that Tom Watson.
And that's pretty much the story of Ryu's loyal and talented caddie.
He's golf's other Tom Watson, a name he has both loved and hated as he has progressed through the game.
Yes, this Watson, the 39-year-old Australian caddie, was named after that Watson, the 67-year-old American golf legend.
The Aussie Watson's father was a top-level amateur, a great golf fan.
"My dad watched Tom Watson beat Jack Nicklaus to win The Open at Turnberry in '77, and he just loved it," Ryu's caddie said. "He knew Tom Watson was a special player. I was born eight months later, and my dad just said, 'Well, screw it, we're naming him Tom Watson.' Unfortunately, he made my middle name Jack, after Jack Nicklaus. So, you know, I was always going to have issues."
Watson's father was friends with Ian Baker Finch, another Open champion, and Aussie pro Michael Clayton.
"They knew my dad was completely insane naming me Tom Watson," Watson said.
---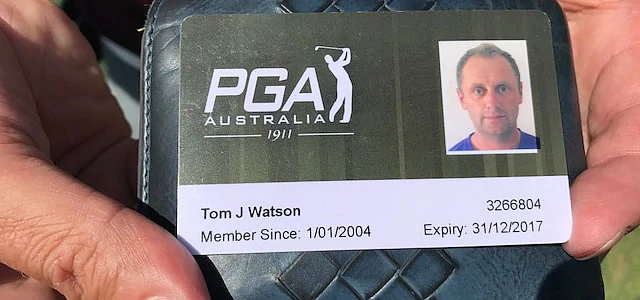 KPMG Women's PGA Championship: Articles, photos and videos
---
Of course, the Aussie Watson followed in his father's footsteps, loving golf. It wasn't easy showing up on the first tee of junior events and introducing himself as Tom Watson.
"It was hard," Watson said. "I wasn't comfortable with it. I think it's why I stopped playing early on. I was always getting attention for it at tournaments, and I didn't handle it very well.
"I learned pretty quickly I was either going to have to change my name or stop playing. I wasn't good enough, anyway."
The Aussie Watson gave up his playing career as a fledgling pro to become certified as a PGA of Australia professional, the equivalent of a PGA America club pro. He completed a three-year apprenticeship program under popular Australian coaches Steve Bann and Dale Lynch.
"The PGA of Australia had to make me an ID card with my picture on it, because people refused to believe I was Tom Watson," Watson said. "They thought I was a fake. I think I was the first to have my photo on our IDs."
Watson got into caddying toting the bag for Brendan Jones in Japan. He first took up Ryu's bag at the Australian Ladies Masters in 2012. They've been together ever since.
Watson describes himself as a student of great golf course architecture, and he still loves to play.
Of course, there's a problem with that.
"When I ring up these famous courses to play and tell them my name, it starts this whole game," Watson said. "When I email people the first time, I say right away, 'No, I'm not the five-time Open champion.'"
No, he's So Yeon Ryu's caddie, and he relishes the job.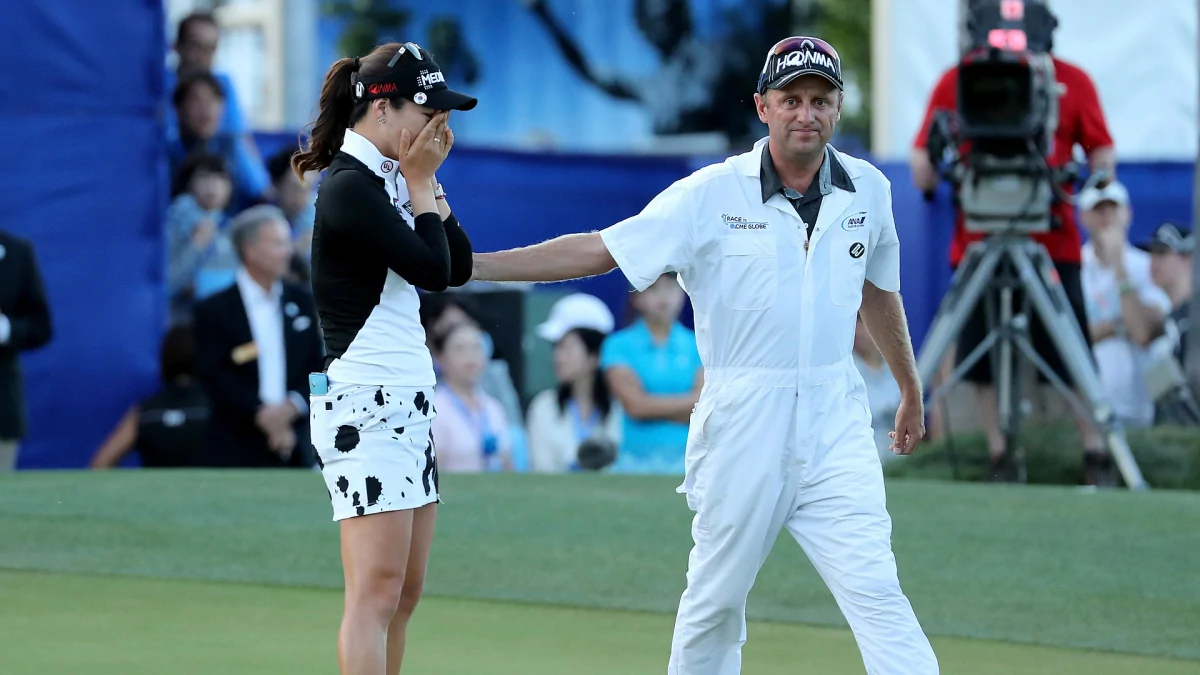 Source: Internet