AUGUSTA, Ga. – Rory McIlroy was hotly in contention near the end of the third round of the Masters Saturday when he blew his second shot into the par-5 13th hole, left of the green and well into Augusta National's signature azaleas.
McIlroy's observation: "It was a sea of pink."
Luckily for McIlroy he found his ball and was able to get a club on it.
"Azaleas are actually pretty thin down below," he described. "They look pretty thick on top, but down below they are actually not too bad. I could take a stance and just sort of pick the club straight up and get it back down on top of it and just trundle it out through the pine straw and back onto the grass."
---
Masters 2018: Rory McIlroy | 13th Hole, Round 3 pic.twitter.com/b2GooeHf9H

— Masters Highlights (@MastersMoments) April 7, 2018
Masters Tournament: Scores | Live blog | Full coverage
---
McIlroy blasted the ball out and almost onto the green. He then got up and down to make par when it looked like a higher number was quite possible.
The problem wasn't the decision to go for the green in two, according to McIlroy, it was that he didn't go through his full routine and rushed the process.
"That was the hardest it was raining all day was when I hit my second shot on 13, and I probably rushed it a little bit," he said. "I probably shouldn't have hit when I did."
McIlroy birdied the 15th and 18th holes to shoot 65 and end the day in second place, three shots behind Patrick Reed.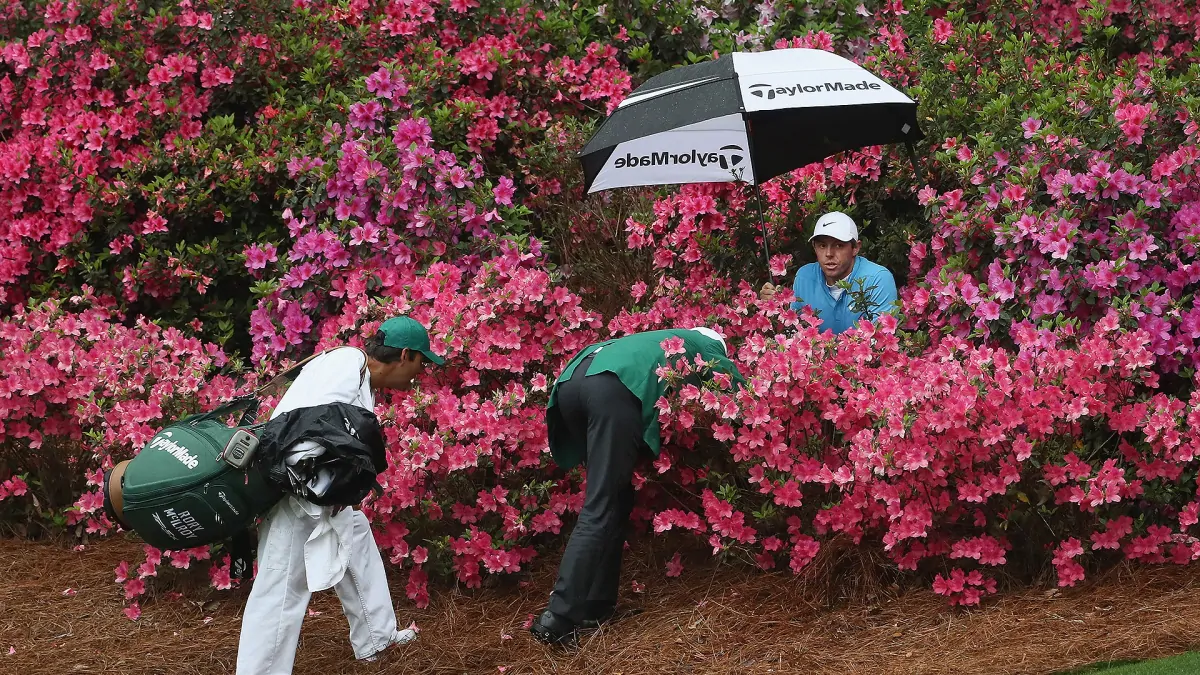 Source: Internet