Meg Mallon's love of family isn't a secret to anyone who followed what we can now describe as her Hall of Fame career.
She always relished sharing her success as an LPGA star with her parents, John and Marian, before they passed. The youngest of six children, she also relished the spirited celebrations with her brothers and sisters, who were at so many of her 18 LPGA victories, four of them major championships.
So, of course, love of family was a giant theme in Mallon's speech during her World Golf Hall of Fame induction Tuesday, a love that shined through as powerfully as it ever has, with her acknowledging what she has kept private from the public for so long, that her sense of family extends to a very important partner that she has built a life with inside and outside the game.
Mallon, 54, acknowledged publicly for the first time that she is gay, and that she and fellow Hall of Famer Beth Daniel have been a couple for 25 years.
After thanking her parents and siblings, Mallon turned her attention to Daniel.
"I have talked a lot about the people who have been instrumental in my career's success," Mallon told an international television audience in a ceremony broadcast live on Golf Channel. "But now I want to mention the person who has been with me for the most fulfilling journey of my life, Beth. We are celebrating 25 years together later this year.
"While we have endured challenges along the way, I am so grateful and lucky to have this amazing woman by my side. She has taught me so much."
Daniel was inducted into the LPGA Hall of Fame and World Golf Hall of Fame in 2000.
In this day and age, Mallon's revelation shouldn't be big news, but in women's golf, where such admissions have always been few and far between, there's still significance.
Mallon spoke about what respect for the privacy of their relationship has meant to them.
"A large part of making our journey together easier is the respect the golf media has shown us by not making our relationship headlines," Mallon said. "We have built a great rapport with the golf media over the years, founded on mutual respect, and they have been for the most part fair and accurate in their coverage."
A large contingent of the Mallon family was there for the induction, with Golf Channel cameras showing them among the crowd as Mallon mentioned them.
Mallon acknowledged loved ones who were there, and those who weren't. Her mother died in 2001, her father in 2005. Her sister, Tricia, died in 2009. Meg has credited Tricia for getting her into golf, simply because Meg wanted to tag along wherever her older sister by five years was going, including to Lakelands Golf & Country Club in Birmingham, Mich.
"We were really, really close," Meg once said. "I wanted to do everything my sister did."
When Tricia was stricken with abdominal cancer, Meg was still an active player, but Meg left the LPGA to spend the last 100 days of Tricia's life alongside her sister, the very last days by her side in hospice care.
"If there is any regret, it is only that my mom and dad and my sister Tricia are not here to share this with us," Mallon said. "But my faith comforts me to know they are at peace and watching over us."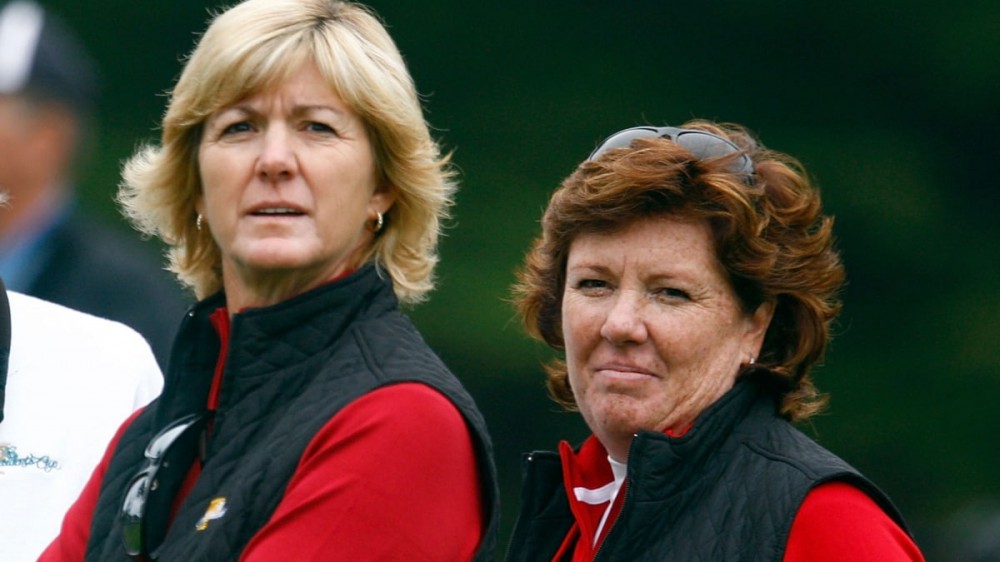 Source: Internet