Did President Donald Trump help or hurt the U.S. Women's Open?
At best, sparse galleries and weak TV ratings suggest his presence couldn't overcome a weekend leaderboard devoid of American contenders.
Sports Media Watch reported the U.S. Women's Open pulled a 0.6 overnight rating on Fox on Sunday, down 40 percent from last year, making it the lowest over-night final-round rating since at least 1996. Sports Media Watch reported that it is the first time in 15 years that the U.S. Women's Open won't be the most watched women's golf event of the year. The KPMG Women's PGA had better overnight Sunday ratings two weeks ago.
Anya Alvarez, a former LPGA pro turned writer who has played in U.S. Women's Opens, penned a story for Good Sports on Monday examining the Trump factor.
"Some golf lovers saw it as an opportunity for women's golf to receive more exposure," she wrote. "Not quite. Women's golf did not receive more exposure: It was Trump who stole the spotlight before the tournament began amid rumors that he would attend the tournament and present the trophy to the winner.
"In fact, there was no proof that more people tuned in to watch women's golf simply because Trump would be there. Crowds actually looked considerably smaller than previous years, and several accounts from players and caddies fought the notion that somehow Trump would draw bigger crowds."
Missy Pedersen, Brittany Lincicome's caddie, provided Alvarez with anecdotal evidence.
"This is the 10th U.S. Open I have caddied and upon entering the merchandise tent I immediately noticed how small it is in comparison to previous years," Pedersen said. "So I asked why? Eventually I was informed that the merchandise orders were driven by ticket sales. One can deduce that small merchandise orders equal small ticket sales. Once tournament play started there were very obvious voids in the gallery, so ticket sales did appear to be down."
Pedersen said the small galleries left a big impression.
"So you are left to conclude that either Trump's presence had no impact or it in fact had a negative impact on women's golf," Pedersen said.
Alvarez also outlined an "unfortunate pattern" where women's golf seems only to receive its maximum interest when there is some sort of controversy attached, as there was when Lexi Thompson was penalized at the ANA Inspiration this past spring, when Suzann Pettersen was the focus of debate at the Solheim Cup two years ago and when Paulina Gretzky was placed on the cover of Golf Digest.
"Caring about the representation of women golfers can't only come when it's convenient to be outraged," Alvarez wrote.
Notably, to Alvarez's point, news leaking that the LPGA is imposing a stricter dress code garnered nearly as much media attention Sunday at the U.S. Women's Open as the championship did.
"While Trump stirred even non-golf fans to have an opinion about the Women's U.S. Open this week, none of it matters in the end if women's golf isn't treated as a legitimate sport and not just when there is controversy to cover," Alvarez wrote. "Now people will remember this as Trump's U.S. Open, and the winner, Sung Hyun Park, will fall in his shadows."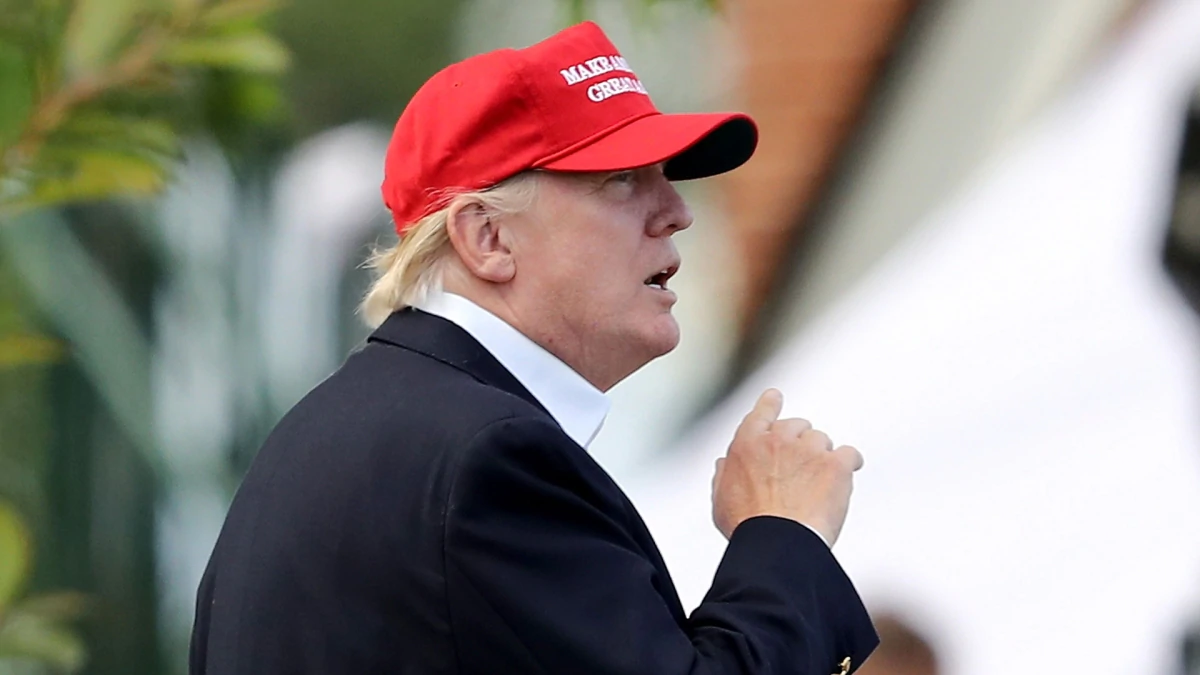 Source: Internet