Despite the fact that Shane Lowry matched his best worldwide finish of the year at the PGA Championship, the Irishman didn't mince words over a frustrating ruling that played out late in the final round.
Lowry was 10 under and four shots behind Brooks Koepka when he stepped to the 16th tee, but he sailed his tee shot on the par-3 well right and behind a TV camera tower. What ensued was a lengthy delay as Lowry consulted with rules officials over whether he was entitled to a free drop and where he might take relief.
According to Lowry, the two officials failed to render a final decision and left it up to the player as to how to proceed. He eventually opted to play the ball from its original position next to the tower, pitching it into some rough in front of him and eventually making bogey. He also bogeyed the 17th, turning a possible top-5 finish into a tie for 12th.
"I think the referee didn't have the balls to make a decision there, and if he did I would have had an easier shot," Lowry told the Irish Times. "If you put (European Tour official) John Paramor or any of the good referees out there, and he would have given me full relief. But he wasn't giving me full relief, he was telling me to drop it in a tree basically."
Lowry's discussion with officials dragged on to the point that his playing competitor, Justin Thomas, opted to play out of turn with a pitch shot of his own. He also went on to make a bogey, but after the round told reporters that he didn't blame Lowry for how the situation played out.
"It had nothing to do with Shane. The rules officials were having a hard time coming up with a ruling," Thomas said. "They were kind of looking at each other and saying, 'Well, what do we do?' And Shane's like, 'Look, just tell me if I get a drop or not.' And I'm a quick player, and that's why I went."
Lowry's title chances were gone long before the rules fiasco, but his poor close had other ramifications. The 31-year-old's three-year exemption on the PGA Tour for winning the 2015 WGC-Bridgestone Invitational expires after this week's Wyndham Championship, and the T-12 finish at Bellerive only moved Lowry from No. 156 to No. 139 in the season-long points race with the top 125 retaining full cards for the 2019 season.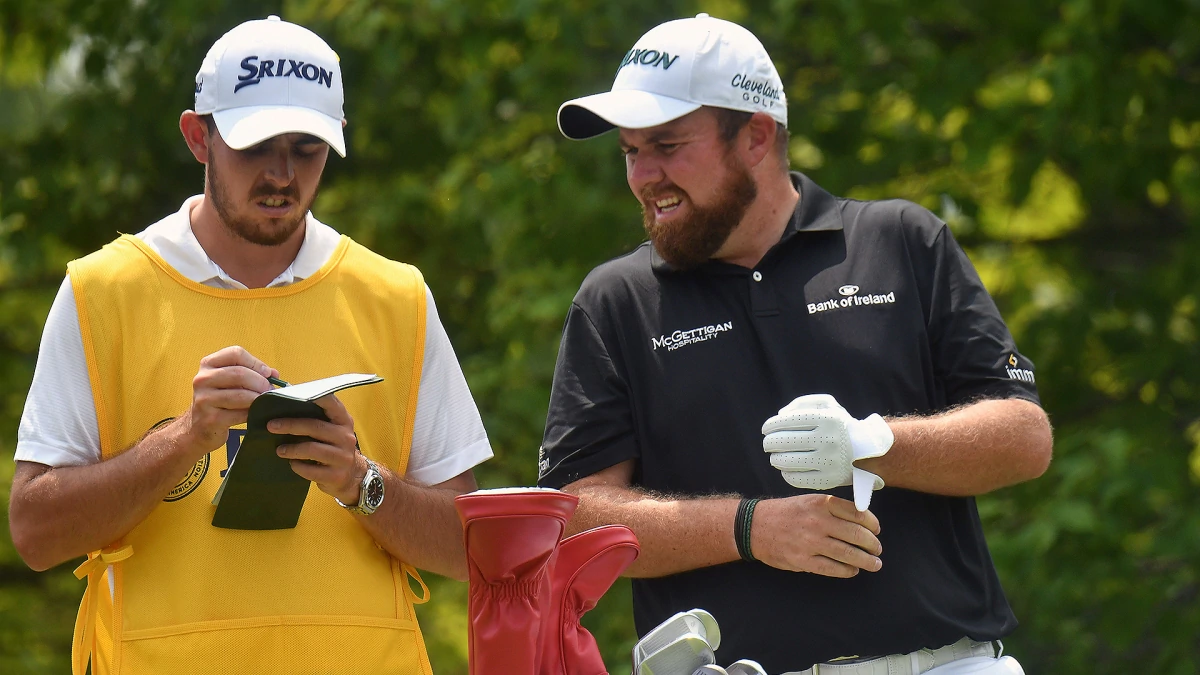 Source: Internet