OLYMPIA FIELDS, Ill. – Lexi Thompson says it's already been a challenging year, but her mother is inspiring her to fight through every obstacle.
Thompson's team revealed Wednesday that Lexi's mother, Judy, is being treated for uterine cancer.
After opening the KPMG Women's PGA Championship with a 1-under-par 70 Thursday, Lexi spoke for the first time about the family's struggle.
"My mom has always been, no matter what she's going through, the biggest fighter," Thompson said. "She's always been a role model of mine. I always aspire to be half the woman that she is.
"She just says, 'No matter what, I love you. Just go out, do your best, that's all you can do.' That's her message every week, and that's why I absolutely love her."
Judy was diagnosed with uterine cancer last month. She underwent surgery to have a tumor removed on June 6. Lexi spent last week with her mother in Coral Springs, Fla., where her agent, Bobby Kreusler, said she held her mother's hand through radiation therapy.
This isn't the first health battle Lexi has watched her mother fight through. Judy is a breast cancer survivor. Lexi said she was diagnosed with that disease about 10 years ago.
---
KPMG Women's PGA Championship: Articles, photos and videos
---
"Luckily, they caught it pretty early when it was a small size," Lexi said. "That was a challenging time for me, when I was younger."
Lexi called her mother her best friend.
"Just to see how much she's fighting, it's inspirational," Lexi said.
Thompson publicly thanked LPGA pro and fellow South Floridian Morgan Pressel, who lost her own mother to breast cancer, for helping Lexi's mother with treatment.
Pressel's foundation is among the leaders in the fight against breast cancer. Pressel used her contacts to help the Thompsons.
"I can't thank Morgan enough, and her foundation, and the community that she's involved with," Thompson said.
While Thompson is having a terrific year, there has been pain, on and off the course. She appeared to be running away with the ANA Inspiration in April when she was hit with a four-shot penalty on the back nine of the final round and then lost in a playoff. The penalty was incurred after a viewer alerted LPGA officials by email. A spirited debate followed afterward over whether Thompson deserved a two-shot penalty for incorrectly returning her ball to its mark while putting in the third round and then another two-shot penalty for signing an incorrect scorecard.
Thompson rebounded, winning the Kingsmill Championship last month with her mother there. That victory is among Thompson's five second-place finishes worldwide over her last seven starts.
Thompson said golf has helped her manage through the tough times.
"Golf has kind of been my outlet, to just go out and play and get my mind off things," Thompson said. "Sometimes golf brings more struggles to my mind. But it's been OK. I've been practicing really hard when I do go home, but just trying to spend as much time with my mom and my family, and just trying to balance out everything. Just trying to stay happy."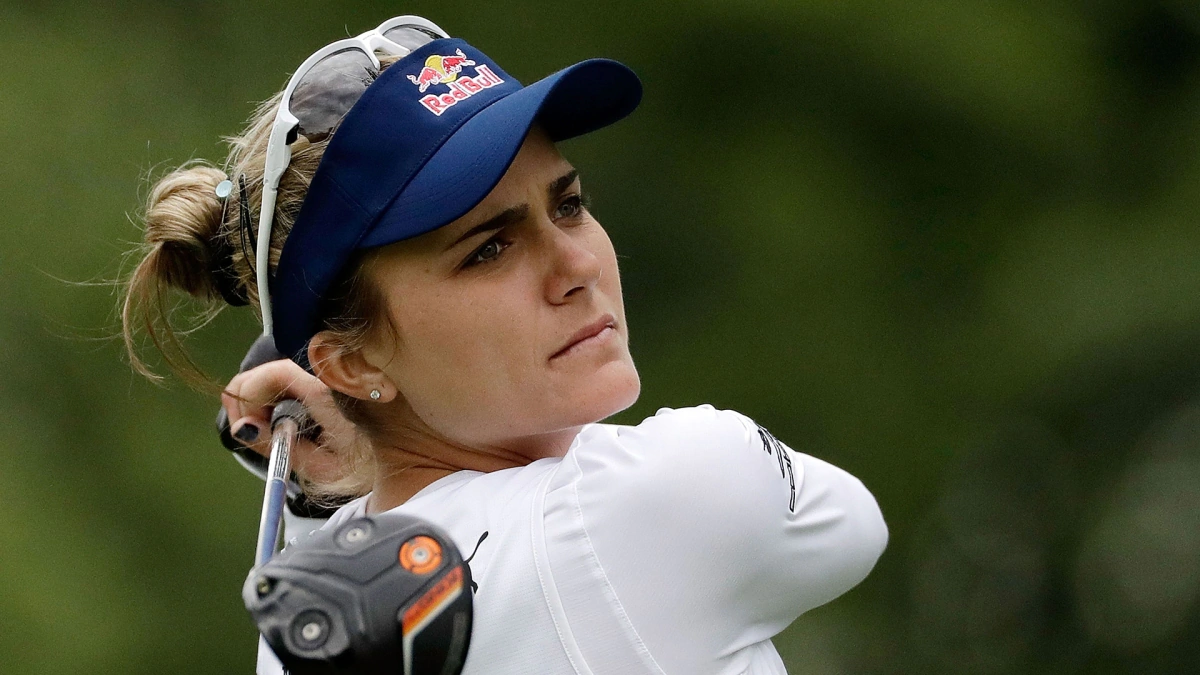 Source: Internet