BEDMINSTER, N.J. – Stacy Lewis made a bold charge Saturday at the U.S. Women's Open before enduring an uncharacteristic meltdown on the back nine.
After making birdies at four consecutive holes, Lewis stumbled with a triple-bogey 7 and a quintuple-bogey 10 on the back nine.
The two-time major championship charged to within one shot of the lead before tumbling back into a tie for 36th.
Lewis shot 32 on the front nine and 44 on the back nine.
Afterward, Lewis waved off an LPGA official trying to direct her to reporters awaiting a post-round interview.
---
U.S. Women's Open: Articles, photos and videos
---
"No chance," Lewis said twice before marching to the driving range.
Lewis played alongside Cristie Kerr.
"It was a shame to see what happened on the back nine," Kerr said. "You never want to see that happen to anybody. That's golf. It's a four-letter word."
Lewis made triple bogey at the 11th hole after hitting her approach over the back of the green. She chipped through the green, with her ball running down a slope in front of the green. Her fourth shot bounded to the front of the green before stopping and rolling back to her fee. She chipped her fifth shot 15 past the hole to the fringe and then missed that putt for double bogey.
At the 18th hole, Lewis hit two wedges fat and into the water in front of the green.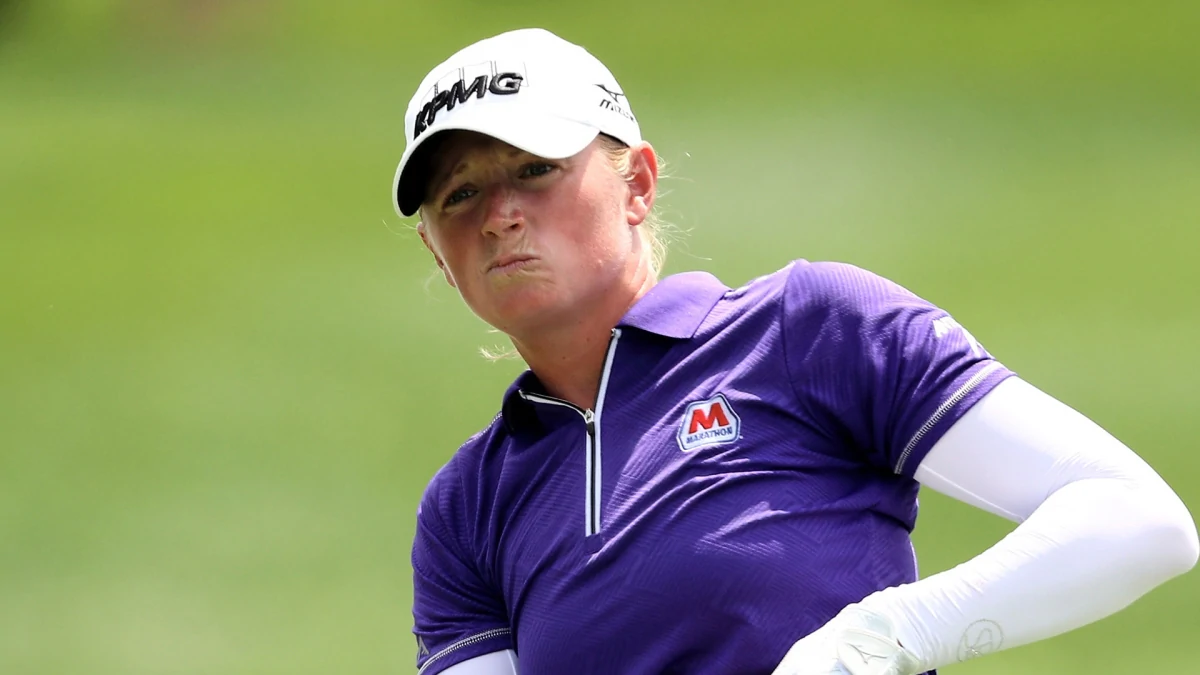 Source: Internet