AUGUSTA, Ga. – Marc Leishman carries some powerful memories around Augusta National.
Five years ago, he had a chance to win in the final round of the Masters, but he was paired with fellow Aussie Adam Scott, who beat him and everyone else.
"I saw what it takes to win," Leishman said.
Three years ago, the memories were more difficult. That's the year he was here preparing to play when he got a call that his wife, Audrey, was in acute respiratory distress and suffering from life-threatening toxic-shock syndrome. He pulled out and raced to a hospital near their Virginia home to be by her side. She was induced into a coma for four days, but she beat the odds and survived, eventually returning home with Marc and their two children.
Leishman would relish adding another powerful memory this weekend, by slipping into a green jacket as a first-time major championship winner.
Leishman was supposed to be one of the extras in the Tiger Woods show this week, playing the first two rounds with him, but Leishman stole the show.
Playing amid the massive galleries following Woods, Leishman worked his way into contention, while Wood fought to make the cut.
---
Masters Tournament: Scores | Live blog | Full coverage
---
With a 5-under-par 67 Friday, Leishman moved to 7 under overall, two shots behind Patrick Reed (66). They'll go off together Saturday in the final pairing.
Leishman said the Woods pairing on Thursday and Friday was helpful in his bid to win this week.
"When I saw I was paired with Tiger, I really did look at it as positive," Leishman said. "If you're going to win this tournament, you're going to play in front of some really big crowds, and you're going to have a lot of energy around your group . . . I really looked at it as preparation for later in the week."
Leishman was asked about how he managed to look so relaxed in that high profile grouping, which also included Tommy Fleetwood.
"Obviously, I've been through a lot off the course," Leishman said. "I think that helps me on the course."
Leishman shot to the top of the leaderboard Friday with three consecutive birdies to start his round, before Reed got hot.
That Masters final round with Scott, Leishman said, taught him the importance of seizing opportunities, and taking chances when the reward is worth it.
Leishman did that Friday. At the 15th hole, standing on a downslope, he hooded a 5-iron and hit a hard hook from 210 yards, carving it against the wind to 4 feet. He made eagle.
"It was a fairly stress free round," he said. "They are the sort of rounds you want to have here and in majors, because you need your energy at the end of the week."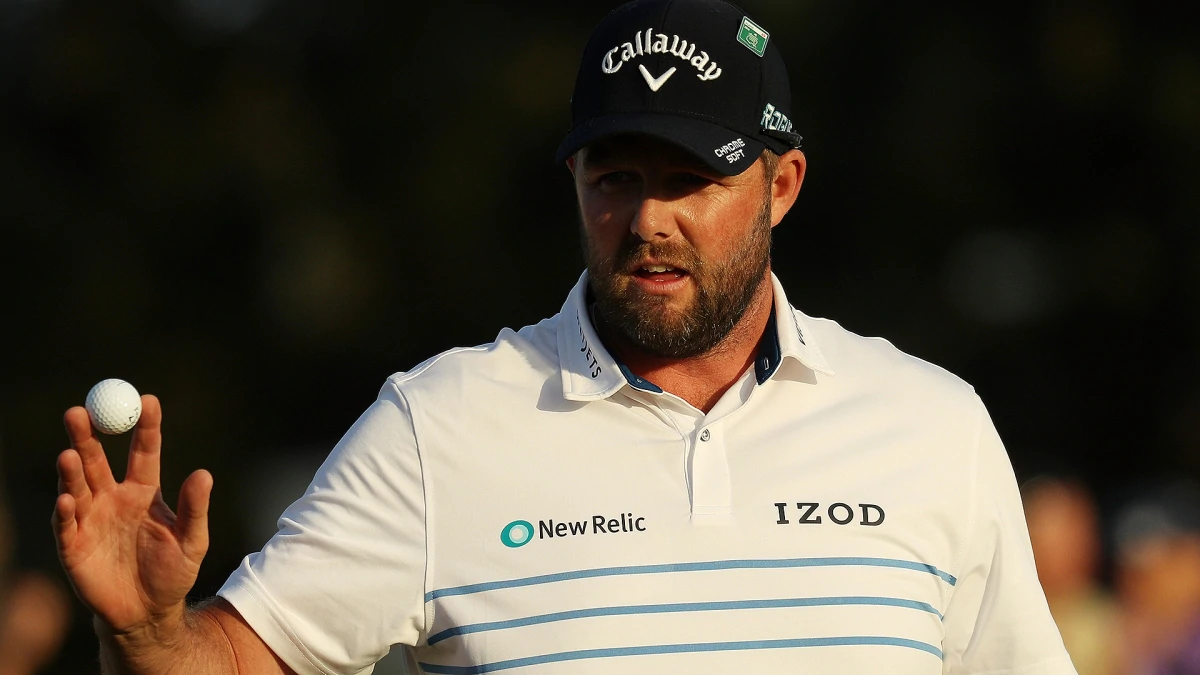 Source: Internet