AUGUSTA, Ga. – Tiger Woods teed off on Thursday at the Masters widely considered one of this week's favorites, a reality that Gary Player admitted he didn't see just a few months ago.
"I had my doubts, particularly when he was duffing chips, I thought, man, this guy's gone," said Player early Thursday after hitting the ceremonial first tee shot. "To get over that, because [late British golf writer] Henry Longhurst always said, when you get the yips, you die with the yips. I never thought he would get over that."
But Woods has emerged from his short-game issues, as well as an extended stay on the disabled list following fusion surgery on his lower back a year ago, and has become competitively relevant again following back-to-back top-5 finishes.
"He's been through a lot of adversity, and has handled it extremely well to come back to where he is now," Player said. "You can't help but admire people who survive through adversity because we all have adversity in our life, it doesn't matter who you are, and he had a lot of adversity."
---
Masters Tournament: Scores | Live blog | Full coverage
---
Jack Nicklaus, who joined Player on the first tee on Thursday to begin the Masters, has also been impressed with Woods' recovery the last few months.
 "I've watched his golf swing. He's had to accommodate his fusion and I think that his golf swing is considerably better than it ever was because of that," Nicklaus said. "He actually had to correct a fault that he had and by what he has had to do, I think he corrected it. I expect Tiger to certainly be in the hunt [on Sunday]."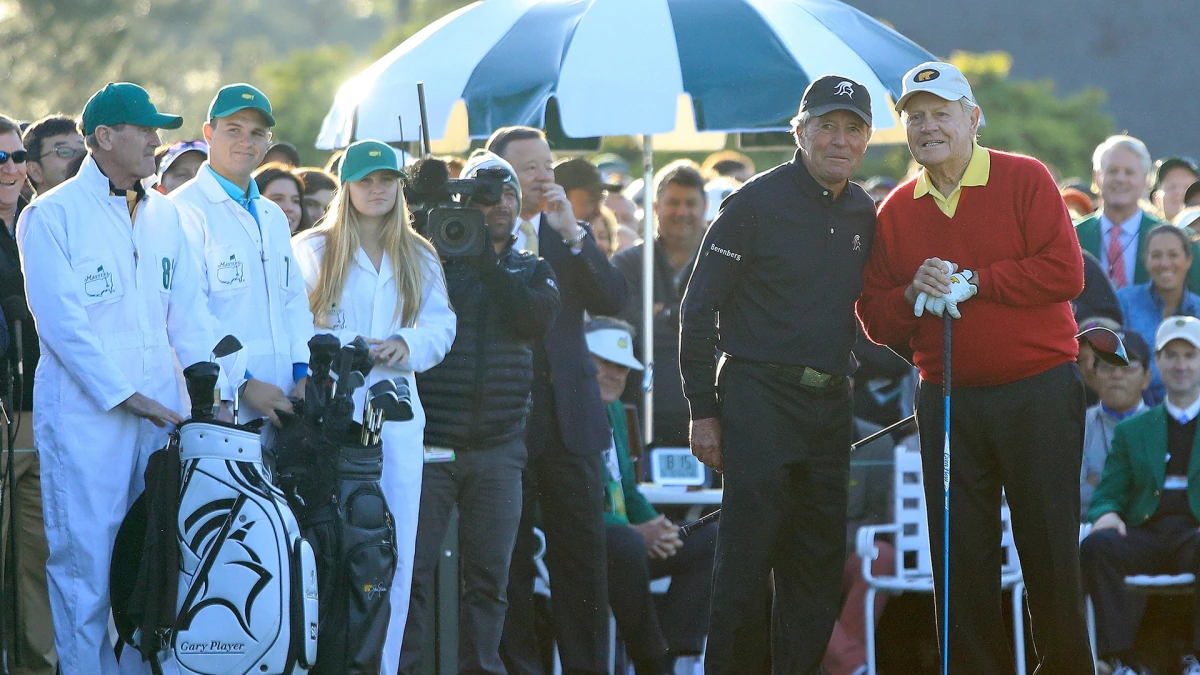 Source: Internet