JERSEY CITY, N.J. – It was a scene reminiscent of the 1999 Ryder Cup, when the U.S. team stormed the 17th green after Justin Leonard holed a crucial putt with the Europeans still looking at a chance to match his effort.
With the International duo of Anirban Lahiri and Si Woo Kim clinging to a 1-up lead playing Liberty National's 17th hole, Charley Hoffman chipped in for birdie from 20 yards short of the green – igniting an American celebration.
Lahiri, however, allowed the crowd to settle down and calmly rolled in his own birdie putt from 20 feet to maintain the International lead and assure that the U.S., which had stormed to a 14 1/2-2 1/2 lead and needed just one point to win the Presidents Cup, would enter Sunday's singles session with at least a little work remaining
---
Presidents Cup: Articles, video and photos
---
"It was a tense moment and Charley just hit one of the best shots of the week so far. You have to tip your hat," said Lahiri, whose par putt at the last hole was conceded by the Americans. "To reciprocate late on the 18th hole, for them to give me that putt, that's the right spirit of the game and that's how we should play more, I don't think enough of that has happened this week."
Although it won't impact the outcome, with the United States just a single point away from victory, the late victory was a milestone for Lahiri, who was the only member of the International team to not earn at least a half point at the 2015 matches in South Korea and he had been winless this week.
"Just look at the score," he smiled when asked if his victory offered a measure of redemption. "For me I'm happy I've opened my account. There's been some really tough matches and I haven't played my best, it's nice to step up and get one for the team."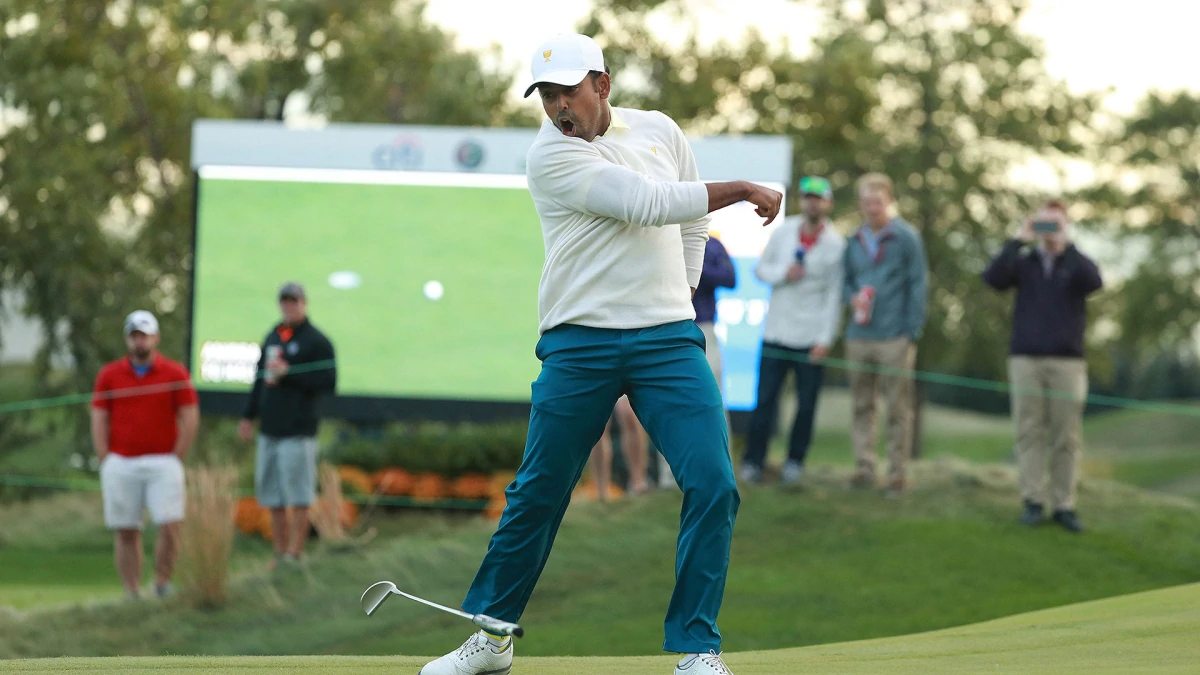 Source: Internet