NASSAU, Bahamas – Moments after they finished off a second-round 68, a round that could have been much better if not for a pair of late bogeys, Tiger Woods' caddie Joe LaCava smiled at his boss.
"I told him, 'You played good all day,'" LaCava said. "Everyone was happy for him, but you never know."
LaCava was referring to all the unknowns surrounding Woods' return to competition this week at the Hero World Challenge after 10 months away from the game and a fusion surgery on his lower back in April.
Woods' rounds of 69-68 have him 7 under and tied for fifth place, five strokes off the lead. Not bad for a player who last played the weekend at an event 12 months ago at this tournament.
---
Hero World Challenge: Articles, photos and video
Full-field scores from the Hero World Challenge
---
LaCava said he was impressed with Woods' game when he visited Albany two weeks ago and was confident he would quickly fall into a competitive rhythm. But there were still uncertainties, which makes his play the last two days so impressive.
LaCava was also asked why he didn't take Woods' offer to go work for another player while the 14-time major champion recovered from surgery.
"I just didn't think it's fair, because I didn't know when Tiger was going to be back," LaCava said. "That's not really fair to the other guy."
Through two rounds at Albany, LaCava's decision not to moonlight is starting to look even better.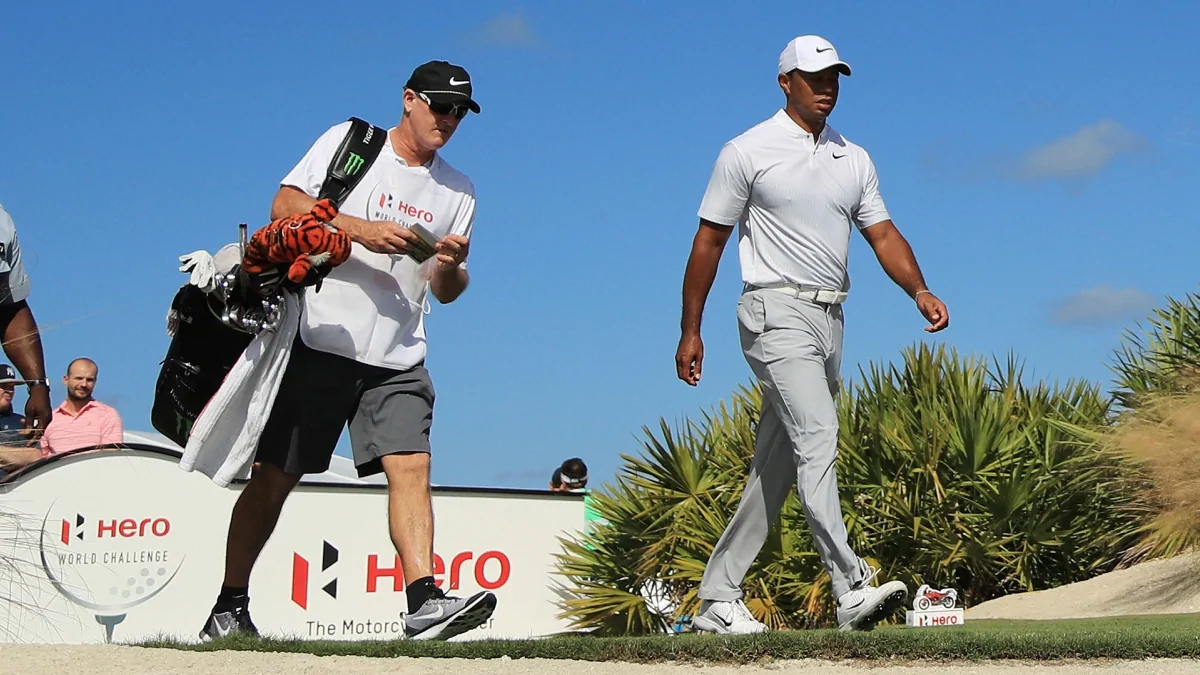 Source: Internet