Tiger Woods isn't the only one who has been away from competition.
So has his caddie, Joe LaCava.
Woods said that he offered to set up LaCava with one of the "young, upcoming guys" when it became clear that he wasn't going to be able to play for the rest of the season, but his loyal looper declined.
---
Woods: 'Need to do something about the golf ball'
---
As Woods recalled on a podcast with legendary UConn coach Geno Auriemma: "I told him, 'Hey, if you want, I can go out and get you a bag, get one of these young, upcoming guys, and you can go out and caddie for them. Hopefully you enjoy it and love it, but when I come back, I hope that I can call you up and maybe pry you away from that bag for a little bit.'
"And he said, 'No, no, I'm committed to you. I'm committed to your return and you playing golf again.' And I said, 'Well, I understand that, but I don't know when that is, or if that's even going to happen, so let me help you get you another bag.' But he keeps saying no."
Woods said that he pays his caddies a full salary for the year, even if he isn't able to play. LaCava has had plenty of idle time recently, with Woods only able to play three events since August 2015. 
"I know how much he misses being out there; I miss being out there, too," Woods said. "I miss being in the mix with him. We're a hell of a pair out there."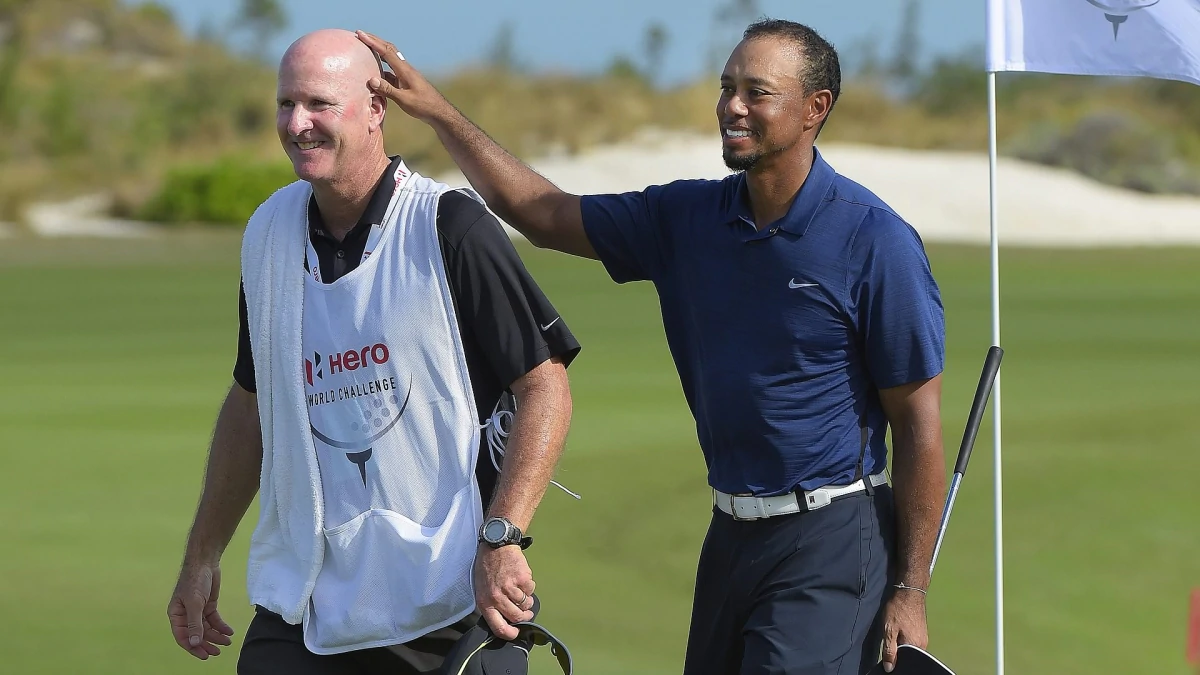 Source: Internet