ATLANTA – Last week as Tiger Woods prepared to play the season finale at East Lake he sent a text message to his caddie Joey LaCava that simply asked, what do I need to do to get better?
Although when it comes to Woods his proficiency is always relative, but LaCava didn't pull any punches, and as the duo completed the final round on Sunday at the Tour Championship with a bunker shot to 7 feet at the last the two traded knowing smiles.
"We had a talk last week about his bunker game and I said, 'I'm glad you kept that bunker game stuff in mind,'" LaCava said. "I told him he was an average bunker player and he worked at it last week. There were only two bunker shots he didn't get up-and-down, I don't count the last one on 18. He recognized that after two days. He was like, 'What do you know, I'm 100 percent from the bunkers and I'm in the lead after two days."
---
Final FedExCup standings
Full-field scores from the Tour Championship
Tour Championship: Articles, photos and videos
---
For the week, Woods got up-and-down from East Lake's bunkers seven out of nine times and cruised to a two-stroke victory for his first PGA Tour title since 2013. That's a dramatic improvement over his season average of 49 percent (100th on Tour).
"His bunker game was very average coming into this week," LaCava said. "I said you've got to work on your bunker game. If you had a decent bunker game like the Tiger of old you would have won [the BMW Championship]."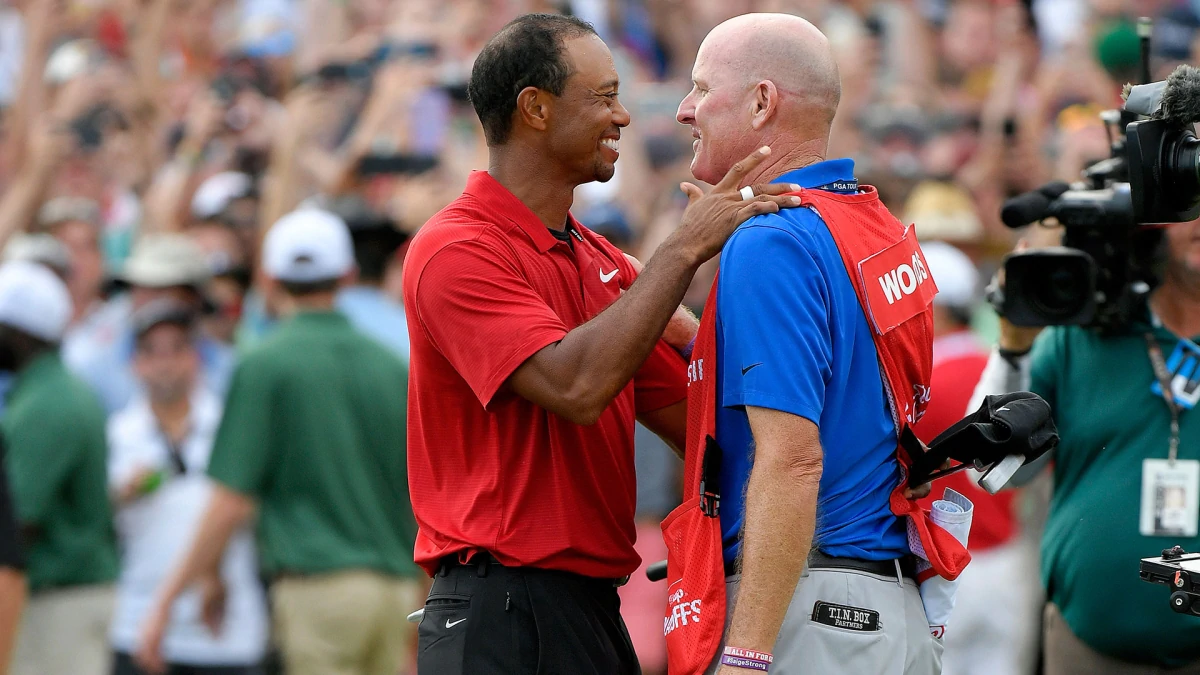 Source: Internet