Brooks Koepka was moved by the respect shown when Tiger Woods waited for a half hour at scoring last Sunday to congratulate Koepka for his PGA Championship victory at Bellerive.
While Koepka stands as an example of the new athletes Woods has attracted to the game, he laughs hearing people compare his body to an NFL player's.
Those were among the observations Koepka shared Friday on "The Dan Patrick Show."
"That was surreal," Koepka said of Woods waiting to congratulate him. "To hang around on 18, I wasn't expecting it. It was probably the coolest gesture he could have done."
Koepka credits Woods for drawing him to the game.
"He's the reason I am playing," Koepka said.
Koepka said playing with Woods in contention was a noisy experience that went beyond the roars Woods created making birdies in front of him.
"Even when he makes contact, you know what shot he's hitting," Koepka said. "That's how loud people are.
"When they are putting [his score] up on the leaderboard, you hear it three holes away."
About those NFL player comparisons, Koepka said his parents wouldn't let him play football when he was growing up.
"I wasn't big enough," he said.
Koepka said he marveled meeting former Chicago Bears linebacker Brian Urlacher.
"To be compared to them, it makes me laugh," Koepka said. "I'm about the size of a cornerback, maybe a free safety."
Koepka said he's just over 6 feet tall and weighs 208 pounds.
"I saw Brian Urlacher give an interview," Koepka said. "It was kind of funny. He said he was impressed at how big I wasn't … If I stand next to Justin Thomas, I'm going to look big. Golf doesn't really have many big guys."
Koepka told Patrick he is impressed at the athletes just now coming into golf.
"I see the young guys coming out of college," Koepka said. "They are bombing it past me. They hit it so far, they are leaving me in the dust. It's hard to think of, because I've been one of the longest hitters on tour."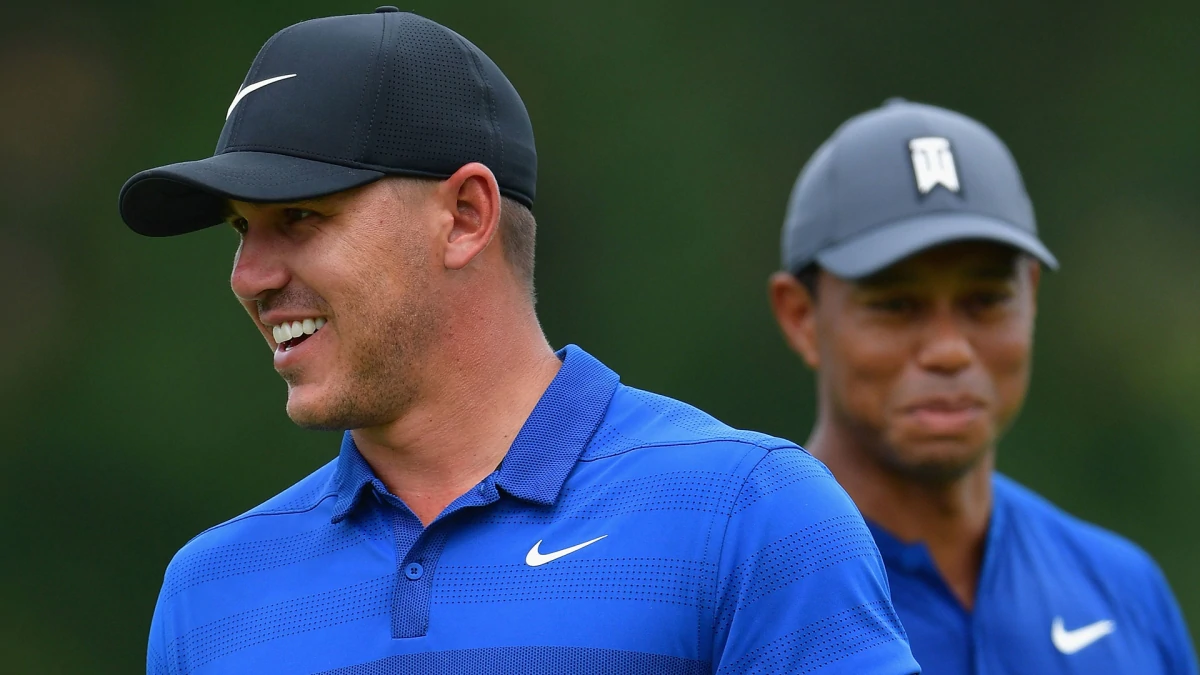 Source: Internet