PARAMUS, N.J. – Brooks Koepka continued his quest to demolish everything that stands in his way Friday at The Northern Trust.
While playing with Justin Thomas and Dustin Johnson – a grouping of the top three in both the FedExCup rankings and the world ranking – Koepka shot a spiffy 6-under 30 on the final nine holes to vault into a share of the lead at 10 under par with Jamie Lovemark. He shot 65.
Koepka was even par after 11 holes before a birdie on the short par-4 12th hole got the run started.
"I felt like it was going to click soon," Koepka said at Ridgewood Country Club. "Just wasn't sure how I would like to see it, how I would like to see the golf ball fly. Just had a little too much cut on it and I felt like I couldn't really start it down the left-hand side. I had to aim a little bit further left than I would have liked and once the release kicked in I felt like the toe head actually released. It was fun to play the last few holes."
The most impressive shot of the day came on the par-5 13th hole, nearly 300 yards away. Koepka carved a massive 3-wood shot to within 22 feet and made the putt for eagle. He and Kevin Tway were the only two players on the day to reach the green in two shots.
---
Full-field scores from The Northern Trust
The Northern Trust: Articles, photos and videos
---
"When I hit that 3-wood, it all clicked," Koepka said. "I hit it about as hard as I could."
Birdies on the last three holes were all fairly tight – 12 feet on 16, 10 feet on the par-5 17th and 7 feet on 18 – and that closing stretch quickly moved his name to the top of the leaderboard.
Koepka has been playing this impressive stretch where he's captured two of the last three majors with a clear head. When he's not playing well he doesn't worry. He sees others pressing to make good swings happen. Koepka is confident that the good swings will come and refuses to force anything.
"If I've got the feeling, I feel like I've got it for a long time and I can keep it going.
"I've simplified the game so much. There's no swing thought. There's no anything. I'm not trying to work on anything while I'm out there. I'm just trying to hit the correct shot."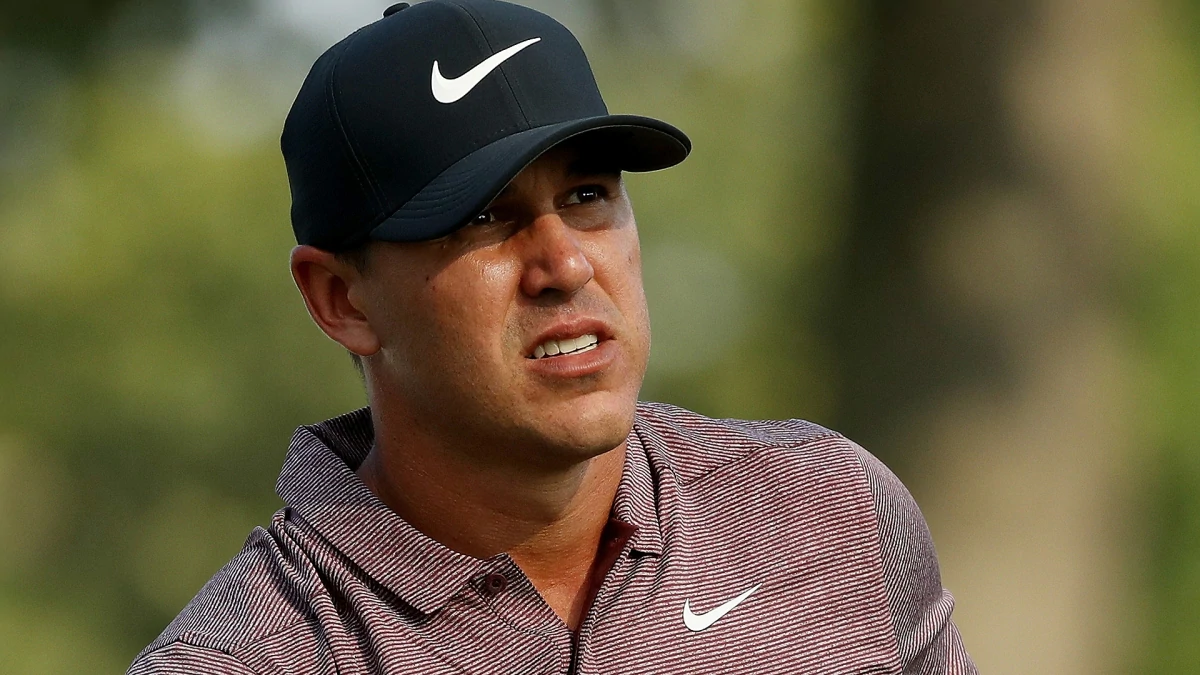 Source: Internet