ST. LOUIS – Brooks Koepka won his third major championship Sunday at Bellerive, and he beat his two idols to do it.
Koepka fended off Tiger Woods and Adam Scott down the stretch to win the 100th PGA Championship, and it's unlikely he would have had it any other way.
"If you ask Brooks later on, his hero growing up was Adam Scott," Koepka's caddie, Ricky Elliott, said Sunday night. "And obviously Tiger Woods is everybody's hero. So he's got his two heroes coming at him.
---
PGA Championship: Scores | Live blog | Full coverage
---
"You know, if he was watching TV, he'd be rooting for both of them, if he wasn't playing. But he never flinched. I don't know what's inside him."
In three major victories in the last 14 months, Koepka has proven unflappable. But he did admit after his victories that a challenge from two of his idols gave him pause – or at least as much as he's ever going to feel.
"Yeah, obviously it was kind of the first time Tiger's been in contention and I've been in contention at the same time, so the fans definitely let you know what he was doing," Koepka said.
"And I was playing with Scotty, so I knew what I was up against. And Scotty played unbelievably well, and so did Tiger.
"They definitely made me question it there for a bit or think about it, for sure."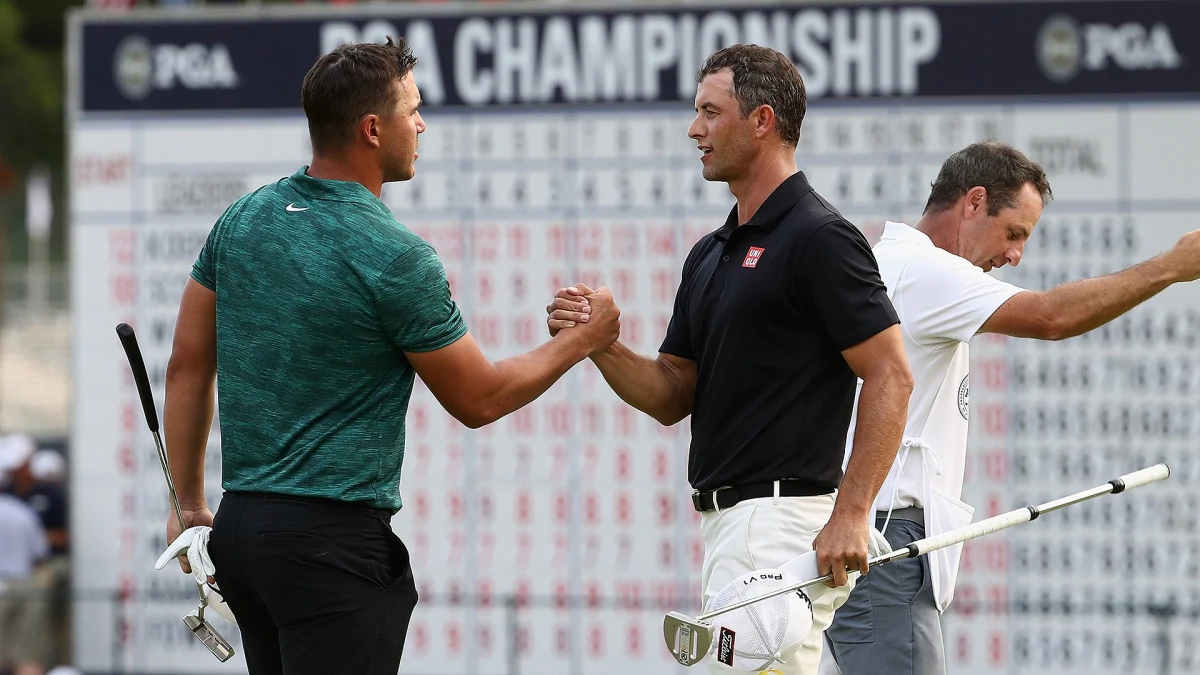 Source: Internet