WEST DES MOINES, Iowa – Cristie Kerr ascended to the top of the American record book Friday at the Solheim Cup.
Teaming with Lexi Thompson in a 5-and-3 foursomes victory against Europe's Jodi Ewart Shadoff and Caroline Masson, Kerr accumulated another point in her Solheim Cup career.
Kerr now has more victories (16) and more points (19) than any other American in the history of these matches.
She passes her captain this year, Juli Inkster, as the leader in both marks.
"I don't really care about that," Kerr said. "Honestly, I never thought about that once. That's just something to talk about. I just want to help our team win."
Kerr gained a half point Friday teaming with Thompson in fourballs.
Kerr's record has improved to 16-14-6.
---
Solheim Cup: Articles, photos and videos
---
Inkster was 15-12-7, which added up to 18.5 points.
Only Europe's Laura Davies (25) and Annika Sorenstam (24) have won more points than Kerr in the history of these matches.
Coming into the week, Kerr was tied with Inkster for most matches played by an American, but Kerr now leads that stat, too. Kerr has played in 36 matches.
Kerr's career record breaks down like this: 4-5-3 in foursomes; 10-5-1 in fourballs; 2-4-2 in singles.
Kerr has had 10 partners in Solheim Cup history. Her best partner? Lexi Thompson.
They are 3-0-2 together, good for four points. Kerr was 3-1 with Michelle Wie.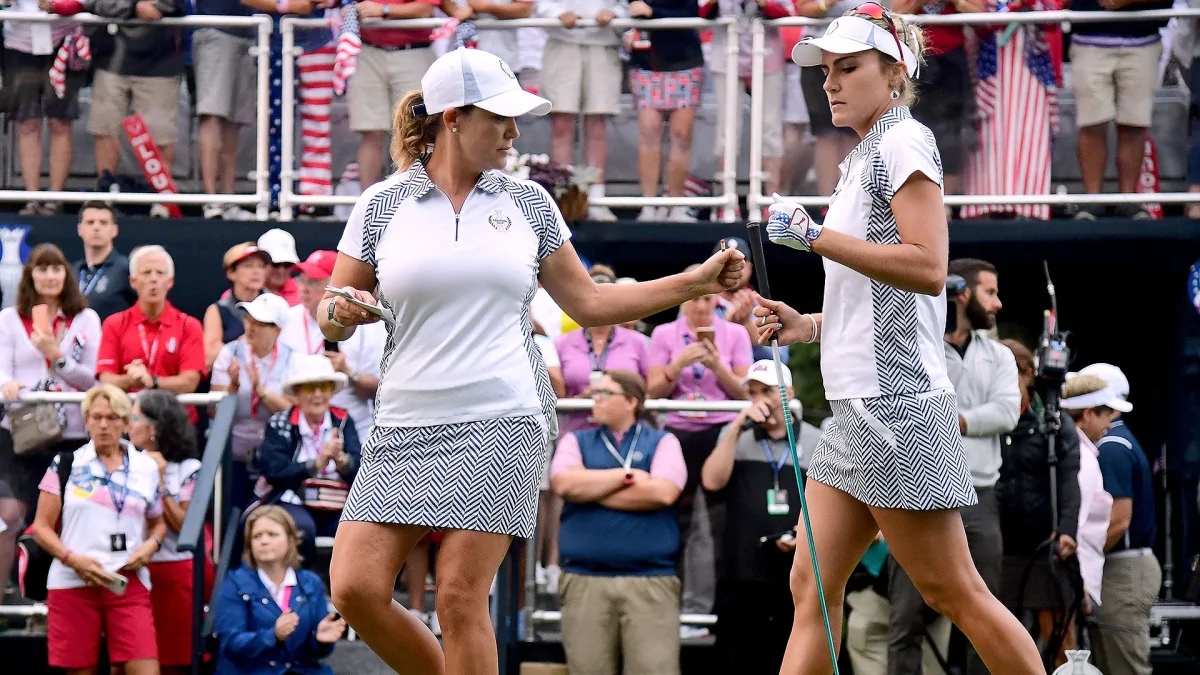 Source: Internet