LYTHAM ST. ANNES, England – Cristie Kerr thinks she found something Saturday that may help her hoist a trophy before the year's out.
Maybe not this week, with the leaders running away in the third round of the Ricoh Women's British Open, but she feels as if her best golf may be yet to come in the final four months of the season.
Kerr put up a 4-under-par 68 Saturday, briefly climbing among the top 10 before the leaders went off and then pulled away at Royal Lytham & St. Annes.
Kerr, 40, won three times around the world last year, but she is winless this year.
"I'm not happy with it," Kerr said.
At the Kia Classic, Kerr came close to winning her 21st career LPGA title, finishing second, two shots behind Eun Hi Jee. Kerr has had just one other top 10 this season.
"Ball striking has been pretty inconsistent this year," she said. "But if I hit it like I did today, I'm hoping to get a win this year. We'll see. It's a step in the right direction."
---
Full-field scores from the Ricoh Women's British Open
Ricoh Women's British Open: Articles, photos and videos
---
Kerr was inspired this week. She loves Royal Lytham & St. Annes and links golf. She tied for second in '06 the first time she played the Women's British Open here. She tied for eighth in her return here in '09 and says she ranks it with Royal Birkdale and Royal Liverpool as her three favorite links courses.
Saturday's round was buoyed by an eagle at the sixth. She knocked a 5-iron to 36 feet and holed the putt.
"I've always loved [links golf]," Kerr said. "I feel like it's the purest form of golf there is. You have to deal with conditions. You have to deal with all these pot bunkers. I do love the American style of golf as well, but you have to stand up there and hit shots. There's no room for errors.
"I hit a lot of different trajectories, which I see a lot of girls out there aren't doing. I like the shots around the green, with pitching wedge and 8 irons."
Kerr's hoping this week leads to something big before the year is out, especially with another major yet to play, the Evian Championship next month.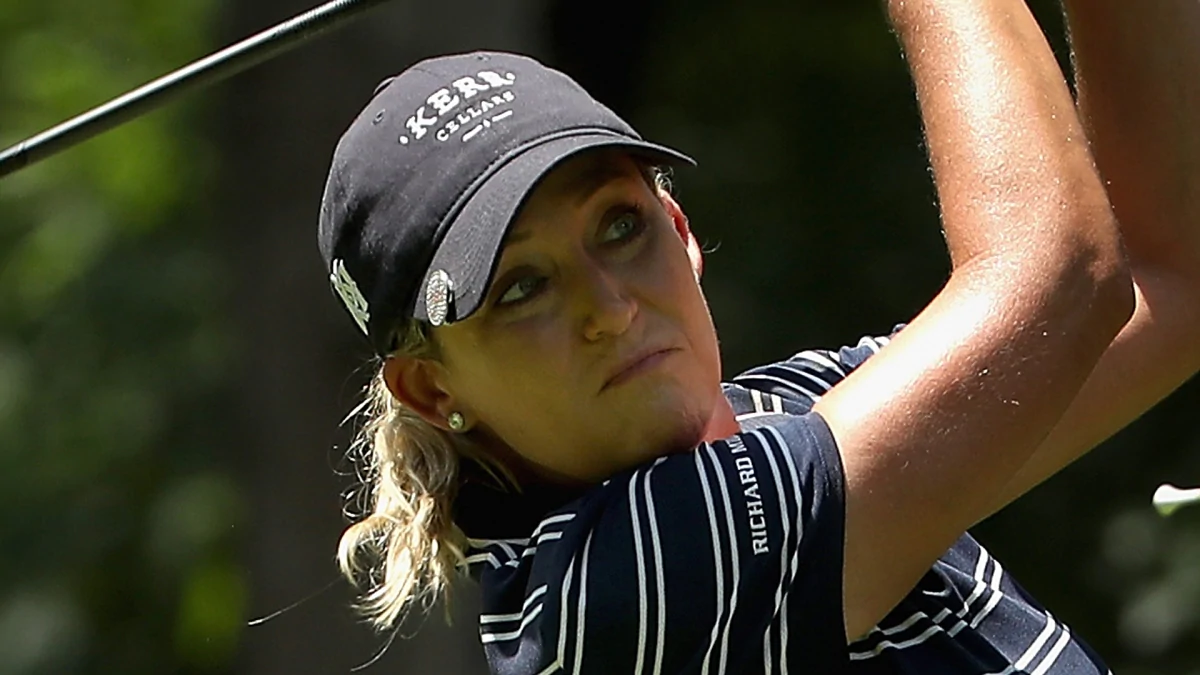 Source: Internet