OLYMPIA FIELDS, Ill. – Danielle Kang defies the axiom that you can't find your game at a major championship.
She found it and won with it at the KPMG Women's PGA Championship.
Kang arrived in suburban Chicago frustrated over missing the cut at the Walmart NW Arkansas Championship in her previous start. She said she was "super-overwhelmed" with the challenge Olympia Fields Country Club presented in a practice round Tuesday and walked off the course without a game plan.
"I didn't know what to do," she said.
More than that, Kang was frustrated by her swing, so much so that she and Leadbetter battled over a fix in a practice session on the range Tuesday evening, after she played her practice round.
"Danielle was having a bit of a meltdown," Leadbetter said. "She probably argues with me more than any student I have. She wears her heart on her sleeve, and she was really unhappy with the way she was hitting it. Sometimes, a player just needs to vent."
Leadbetter said Kang has a tendency to fan the club open too much going back and then flip it on the downswing, but she felt as if she was actually taking it back too closed.
---
KPMG Women's PGA Championship: Articles, photos and videos
---
They battled over that.
"I was thinking, `Let's see if we can get out of here without anyone getting hit with a club,'" Leadbetter joked.
Instead of debating technique, Leadbetter gave Kang a simple drill to help. He had her hit 70-yard shots, with a half backswing and half follow through, and it worked.
"Sometimes, it's just a matter of trial and error to find the right feeling," Leadbetter said.
The drill helped Kang take the feeling into her full swing.
Also, Kang's game plan came together with her brother, Alex, a Web.com Tour player, helping her long distance, from his home in Las Vegas. Alex knew Olympia Fields, and Danielle shot him 10 photos from tee boxes, and they talked through a plan with Danielle's caddie, Cole Pensanti.
"It just shows you how funny this game is, and how quickly things can change," Leadbetter said.
By the way, Leadbetter said he began working with Kang two years ago, while he was still working with Lydia Ko. He said it was Ko who made the introduction.
"Lydia recommended me," Leadbetter said. "It's funny, because they are polar opposite personalities."
Kang went from appearing so uncertain at week's start at Olympia Fields to looking like the most confident player on the course on Sunday.
"She put on a ball-striking clinic," Leadbetter said.
And a putting clinic.
Kang rolled in four consecutive birdie putts on the back nine and a key 20-foot par-saving putt.
"Every single shot was stressful," Kang said. "Every putt was stressful. I just kept trusting in my own game and trusting in my putting. It's all about believing in what you can do."
And believing you can work through problems.
"A lot of hard work and perseverance is paying off for Danielle," Leadbetter said.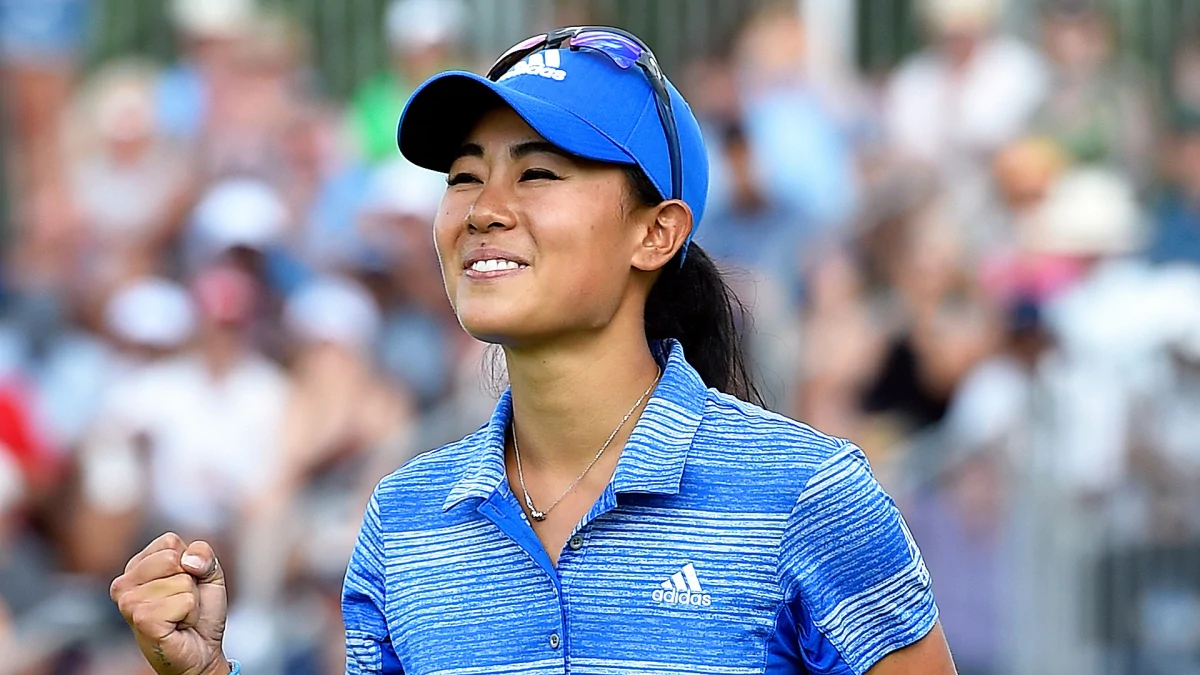 Source: Internet