LYTHAM ST. ANNES, England – Ariya and Moriya Jutanugarn have split with their swing coach, Gary Gilchrist.
The nearly three-year working relationship ended after the KPMG Women's PGA Championship last month.
Ariya and Moriya confirmed the split Thursday when asked about it after their opening rounds at the Ricoh Women's British Open.
Gilchrist also confirmed it.
Vision 54's Pia Nilsson and Lynn Marriott have been on site at Royal Lytham & St. Annes helping the Jutanugarns as their performance coaches. Short-game and putting coach Gareth Raflewski has also been working with them. Gilchrist is not at Royal Lytham & St. Annes.
"After the KPMG it was evident to me that May (Ariya) wanted to go in a different direction," Gilchrist wrote in a text message in response to a GolfChannel.com query. "This decision put Mo in a tough position.
"They are happy with Vision 54 and Gareth. It was very disappointing after the two years we were together and how much both of them have improved. They are two talented ladies, and I have a lot of respect for the both of them. They are going to continue to go from strength to strength."
It's a notable shakeup in what appeared to be one of the tightest, strongest teams in golf. The Jutanugarn sisters both moved inside the top 10 in the Rolex Women's World Rankings this year.
---
Full-field scores from the Ricoh Women's British Open
Ricoh Women's British Open: Articles, photos and videos
---
IMG agent Michael Yim and caddie Les Luark also are integral parts of the Jutanugarn team.
What happened?
"I just need some time to myself, and I want to figure out what I really want," Ariya said. "I'm going to try something new."
Mo said she made the decision on her own and spoke to Gilchrist independently.
"I just told him I want to have time to clear my mind a little bit and see exactly what I want," Mo said. "There was nothing wrong with how he was coaching. It was just a feeling, like it was time to make a change."
Both Ariya, 22, and Moriya, 24, said there was no timetable to bring a new swing coach into their team.
"I feel like everything is good for now," Ariya said.
Ariya and Moriya came to Gilchrist as a package deal near the start of the LPGA's 2016 season. They began working with Vision 54s Nilsson and Marriott shortly before that.
Ariya won her first LPGA title about three-and-a-half months after forming the new team. She won five times overall that year and earned the LPGA's Rolex Player of the Year Award.
Ariya won twice last year, ascending to Rolex world No. 1 for the first time, and she has won three times this year, twice before the split with Gilchrist.
Mo won her first LPGA title this spring at the Hugel-JTBC LA Open.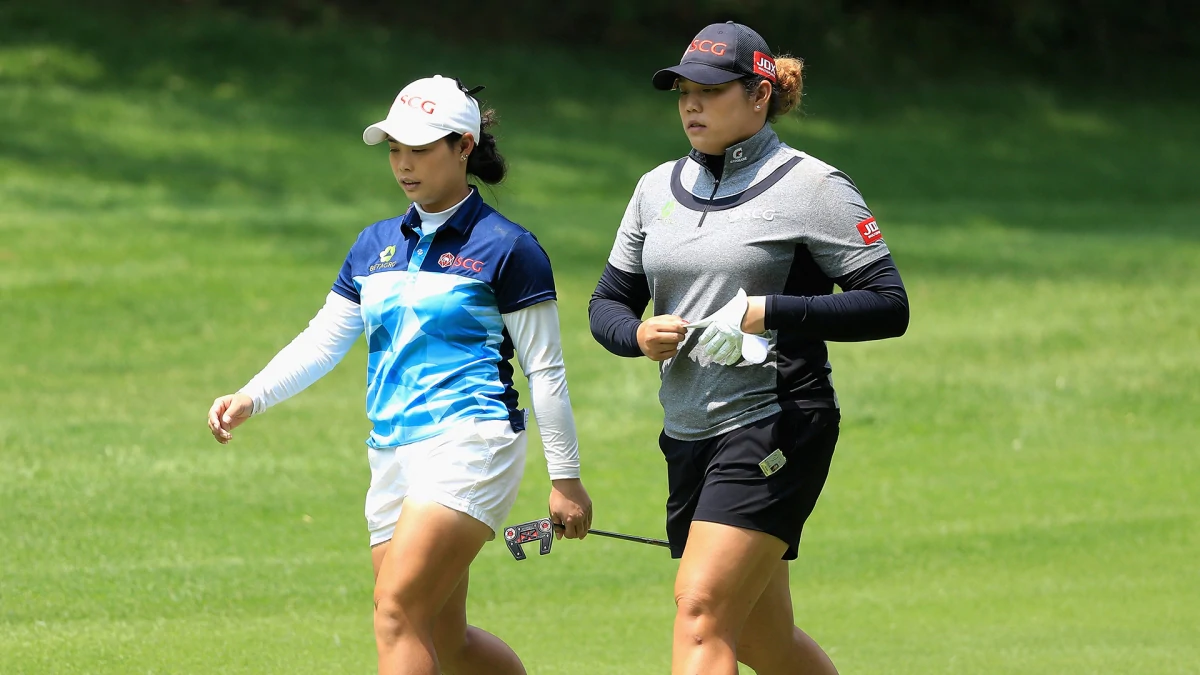 Source: Internet