With the Wanamaker Trophy sitting comfortably behind him, Justin Thomas opened up about his emotions watching Jordan Spieth win The Open – and how it helped him win the PGA Championship a few weeks later.
Thomas missed the cut at Royal Birkdale but stuck around for the weekend and was behind the 18th green to greet Spieth after his three-shot win over Matt Kuchar. He explained Tuesday on Golf Channel's "Morning Drive" that his feelings in the moment were varied.
"I mean anytime you can watch your friends win, let alone a tournament but a major, it's motivating. It's inspiring," Thomas said. "I mean, I was extremely happy for him, but I was jealous. I'm not going to lie or sugarcoat anything, I was very jealous. I wanted to win a major."
Thomas earned his maiden major in his very next opportunity, leaving the field in his wake Sunday at Quail Hollow Club. While The Open was Spieth's third career major, Thomas explained that seeing Spieth's name freshly engraved on the trophy added an extra level of motivation – and made it all the more satisfying when he watched his own name placed on a piece of major hardware.
"I understand he won the Masters and the U.S. Open, and knew that had happened on those trophies. But it was the first time I had ever seen someone look at their own name that was recently engraved on something," Thomas said. "At that moment I was just like, 'Man, that is so cool.' Like, that happened. It's never going to go away. And then once they said, 'Your name's being engraved on the trophy now,' talking about the Wanamaker, it was a pretty surreal feeling."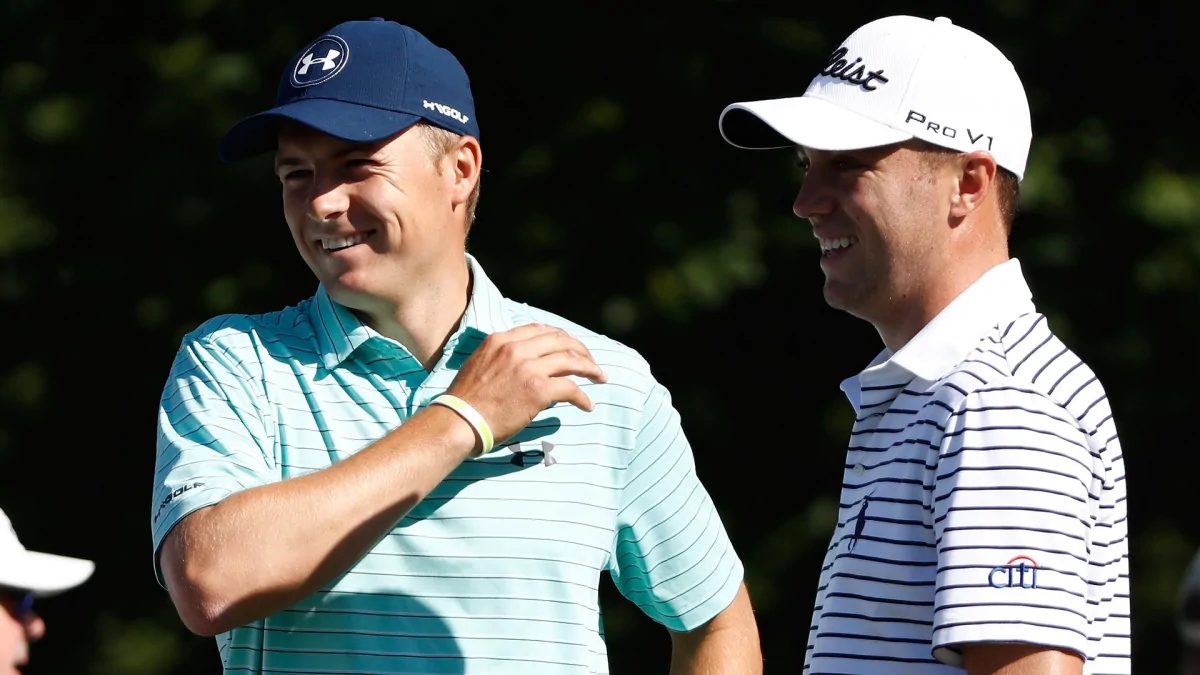 Source: Internet