AKRON, Ohio – Justin Thomas marked his 14-foot putt for birdie on the 18th green Sunday afternoon at Firestone and glanced into the gallery surrounding the green.
"I just happened to see my parents, saw my grandma and grandpa and I just got a huge knot in my throat and I just had to put my head down," said Thomas, who finished at 15 under for a four-stroke victory at the WGC-Bridgestone Invitational " I never have gotten like that on the golf course before. You just don't know if they're ever going to see me win if I don't win here, so it was pretty cool to get it done."
Thomas' grandfather, Paul, played in the 1960 PGA Championship at Firestone and he had never seen his grandson win an event on the PGA Tour in person, although he did see him win an event on the Web.com Tour in 2014. Justin Thomas said he gets his competitiveness from Paul and father, Mike. And from his grandmother, Phyllis, he gets his sense of humor.
---
Full-field scores from the WGC-Bridgestone Invitational
WGC-Bridgestone Invitational: Articles, photos and videos
---
On his way to the French Open a few weeks ago, Thomas said his grandmother sent him a perfectly "Phyllis" text message.
"She said, 'Dad told me you were on your way to France and that you had been sick all week. Hope you have some good, shit-kicking antibiotics. Hit them good across the pond and be well,'" Thomas laughed. "That's grandma right there."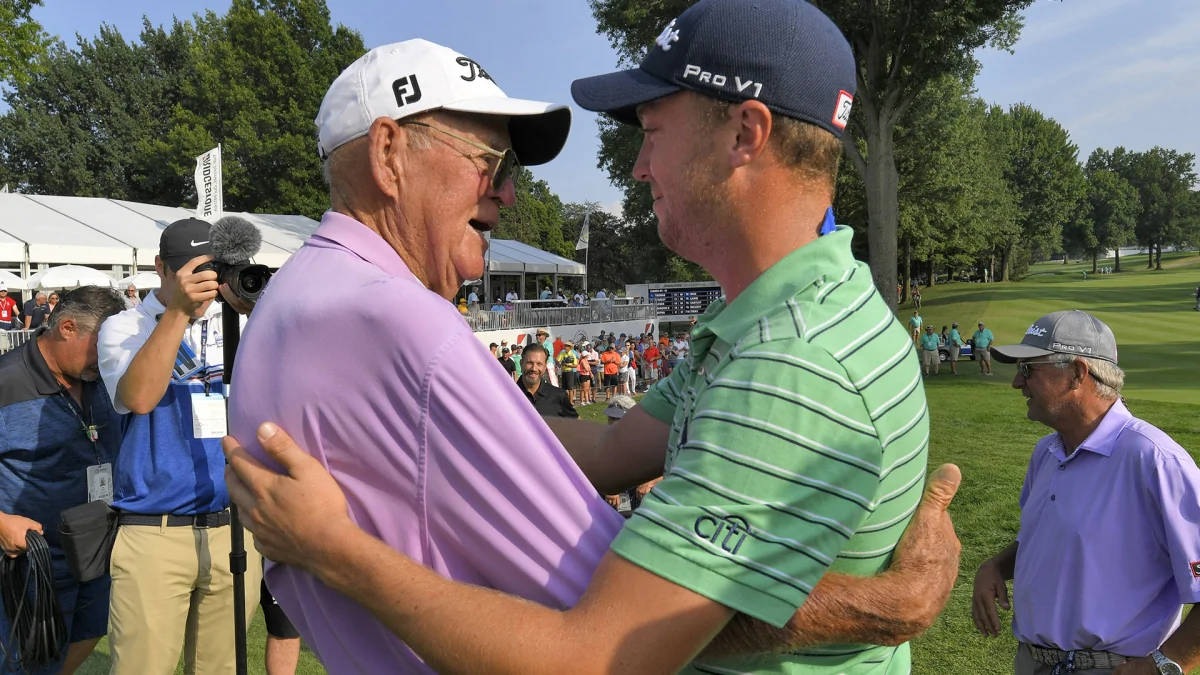 Source: Internet