NAPLES, Fla. – Jet lag? What jet lag?
For the 38 players who flew nearly 15,000 miles from last week's Blue Bay LPGA event in China to this week's CME Group Tour Championship in Naples, fatigue was a concern. Even with Blue Bay ending on Saturday, jet lag figured to be an issue.
But you wouldn't know it looking at the leaderboard.
Amy Olson was among players making the long flight from China, and she opened with a 9-under-par 63 Thursday, moving her into a tie for the lead at Tiburon Golf Club.
Is she immune to jet lag?
"I don't know," Olson said. "This is actually the first day I slept to my alarm. So, that was nice to get a good night's sleep. It helps to have a tournament, just to get back on schedule."
---
Full-field scores from the CME Group Tour Championship
CME Group Tour Championship: Articles, photos and videos
---
It is an issue, though.
"Staying focused out there is tough," said Bronte Law, who opened with a 69 after playing in China last week. "But it's part of the job. You just have to get on with it.
"You try to maintain you're energy levels with food and make sure you're hydrated. I haven't struggled as much as I thought I would, but there are moments where you feel like you're kind of lapsing."
With the LPGA announcing that the purse will double at next year's CME Group Tour Championship – with the winner's check bumped to $1.5 million, the largest in the history of women's golf – questions arise over how that might affect the fall Asian swing. Will players be tempted to play fewer events on that swing, to conserve some energy for the big payday in Naples?
With the Race to the CME Globe overhaul, the season-long points race will only be used to determine the top 60 who will earn invites to the CME Group Tour Championship. Once the event begins in Naples, the points will be scrapped, with everyone in the field having a chance to win the $1.5 million winner's check.
CME Group CEO Terry Duffy was asked whether his big payday may hurt the Asian swing.
"This is going to bolster the last three events in Asia, because if you're sitting there at No. 100, you want to figure out how to get to be No. 60 by participating in these events, knowing there is a million-five a week later," Duffy said. "So, you'll take the jet lag and play hard at these last couple events. I think it's really going to help bolster some the other events."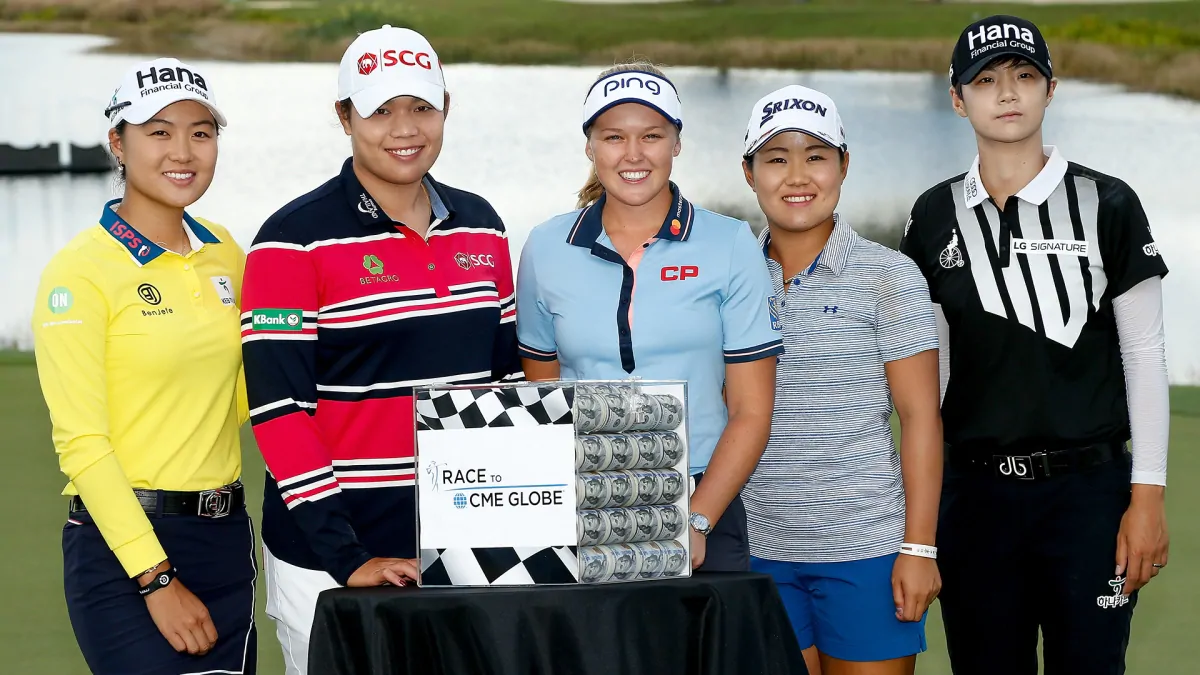 Source: Internet