WEST DES MOINES, Iowa – Juli Inkster did not waste time championing women's golf and had no problem telling non-believers what annoys her most about those who don't appreciate the tour she has loved for more than three decades.
"We don't get what credit we're due," she said, with Solheim Cup in hand. "If we play well, the courses are too short. If we don't play well, we're not good enough.
"These ladies behind me, and even the European team, are amazing golfers. They play with power. They play with finesse … I hope people are starting to recognize how good they are."
Inkster, 57, a World Golf Hall of Fame member, was then asked if she thinks a week like this, where well-played golf was on display for three days, will give women's golf a noticeable lift.
---
Solheim Cup: Match-by-match scoring
Solheim Cup: Articles, photos and videos
---
"I just think as women golfers we always get shortchanged and it irks me," she said.
"Even from the PGA Tour down, I just don't think we get really the respect we deserve. I just think hopefully it goes on and hopefully things start to change, especially in sponsorships.
"I just don't understand how all these companies get away with supporting PGA Tour events and not supporting the LPGA. It makes me a little upset, because I think we've got a great product. I think we do a lot of things really good. And I think the golf is fantastic. We deserve our due."
And with that, the captain of the winning U.S. Solheim Cup team was met with applause from all 12 of her players sitting by her side.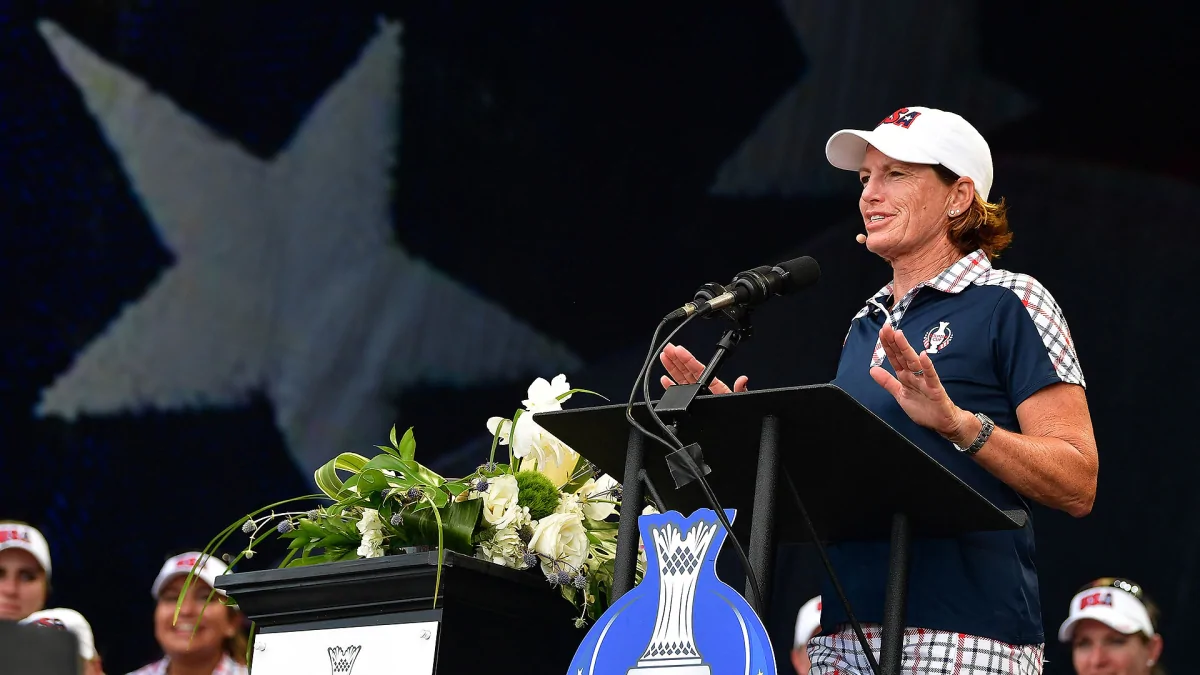 Source: Internet