ST. SIMONS ISLAND, Ga. – This week's RSM Classic is Charles Howell III's 529th PGA Tour start. He's made 410 cuts, won twice and earned over $1 million every year for 18 consecutive seasons. Despite all that, he's looking to embrace something new this weekend at Sea Island Resort.
"I've almost done everything in my career, but playing with a lead isn't one thing I've really done a whole lot of," Howell said. "I could talk to you about finishing second or third a lot. As many golf tournaments as I've played, this is still relatively new for me, which is kind of surprising at almost 40 years old that that would be something new."
Howell takes a three-stroke lead into the weekend at Sea Island Resort following back-to-back rounds of 64 that included what he called the best ball-striking rounds of his career. But his lingering inexperience when it comes to closing out leads is still in the back of his mind.
---
Full-field scores from the RSM Classic
RSM Classic: Articles, photos and videos
---
"I don't really get nervous. Sometimes I'll jump ahead of myself and get a bit excited or try too hard at times," said Howell, who has the outright lead for the first time since 2003. "Different golfers have found certain ways of dealing with them better. Like a Tiger Woods throughout his career or any guy that's won a lot, Davis Love here, right, he's won [21] times, they found a way how to deal with that and keep getting the best out of themselves when they're slightly uncomfortable."
Howell said he's been working with his swing coach Grant Waite to improve his performances in stressful situations. One thing they've focused on in particular is spending less time on the range practicing his game and more time on the course playing.
"There's a time for the driving range when it comes to practice, your mechanical work and whatnot, but there's also a time to get on the golf course and try to transfer it somehow because this is ultimately where we're judged," Howell said.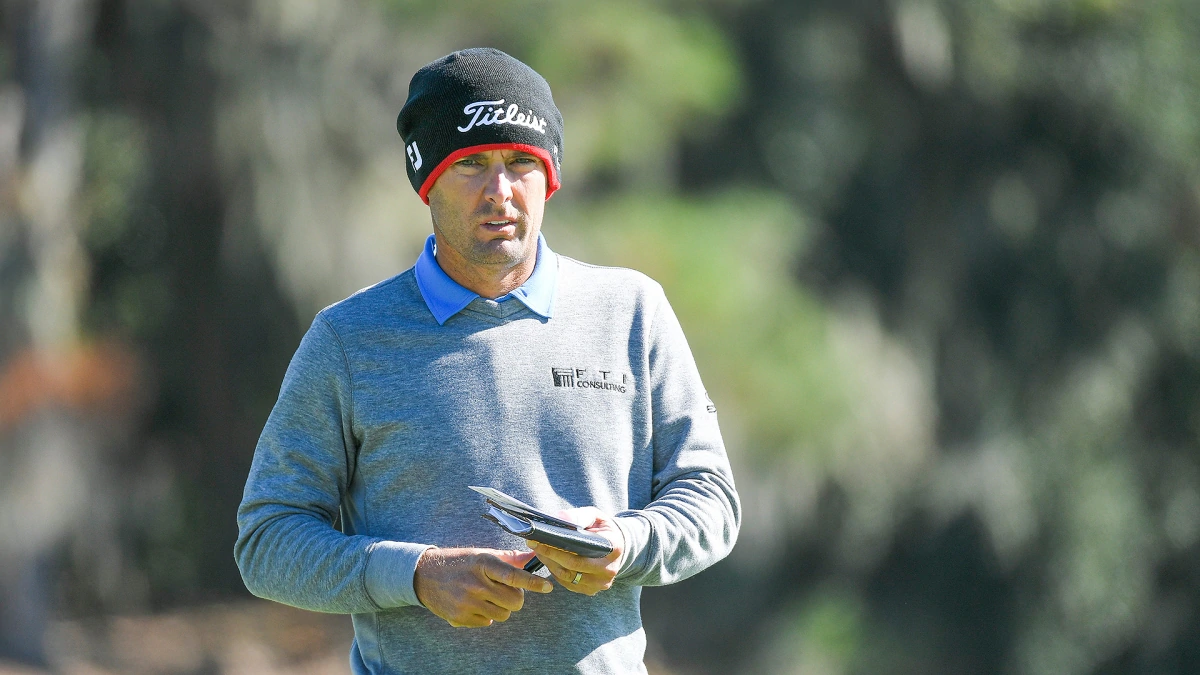 Source: Internet