As experts in golf, we're often asked for advice on what are the best golf shoes and how to buy them to ensure the right fit, maximum comfort and control on the fairways. Here are some of your questions answered.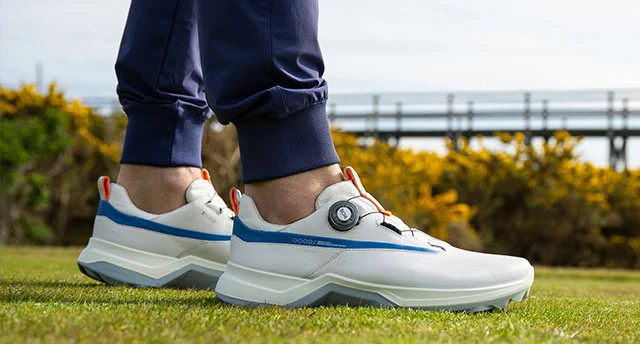 Do I need golf shoes?

There are a few strict rules on what kind of footwear you can wear on the golf course. Boots, street shoes or sandals are not allowed, nor are shoes with metal spikes as they can tear up the course. However, golf shoes are not essential, and many people don't use them when they are just starting out. Running shoes, or trainers with good grip are allowed if you don't have golf shoes.
What makes a shoe good for golf?
Athletic golf shoes are breathable, lightweight and extremely flexible (much like conventional athletic shoes), making this shoe style comfortable in any number of outdoor conditions. Many athletic golf shoes also carry waterproof guarantees and offer a wide variety of style and color options for players.
Why are golf shoes beneficial?

As they have been specifically designed for golf, they are viewed as a tool which helps you to play better and also keeps your feet as comfortable as possible while you're walking around the course. They tend to be designed with a wider base to aid with balance during your swing, low cut on the ankle to give you a better range of motion and with spikes to keep you steady even in wet conditions.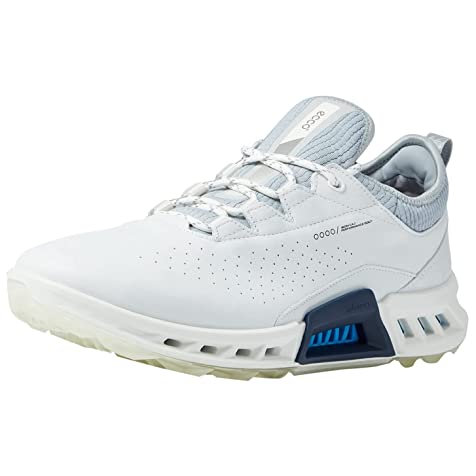 What kind of golf shoes are the best?

The key things you need are grip, stability, comfort, maximum range of motion and a good fit so you're not slipping around.
Many people prefer natural leather golf shoes rather than synthetic options, because they are more durable, tend to fit better, are water resistant and look great too. However synthetic options are also available.
Soft spiked golf shoes give you the best grip, stability and control during your swing and make it safe and comfortable to move around the course, even in wet weather, so they are a good choice. However, golf shoes without spikes can be more comfortable and flexible, so if you tend to play in dry conditions such as we have here in Sotogrande, then this could be an option. Try both on, and explain to the person in the store how and where you tend to play before making a final decision.
The most crucial thing about a golf shoe is that it should be comfortable. It should fit you well so it doesn't slide around and rub, or cramp your feet or toes. They should offer support in the right places and feel good for you both when walking and taking a swing.
When you're playing in a generally hot and dry place like Sotogrande, breathability is also an important consideration, as you don't want hot and sweaty feet! There are lots of ways that the new range of golf shoes allow breathability, from using mesh or perforations in the uppers, while still ensuring they are still waterproof if and when it rains.
Finally, there's the look of the shoe. There are now many different varieties and styles to suit the varying ages and preferences of the modern golfer. Don't feel that you need to go traditional, there are lots of options out there. You need to be happy with the comfort level, performance and aesthetic of the shoe, so don't be afraid to shop around!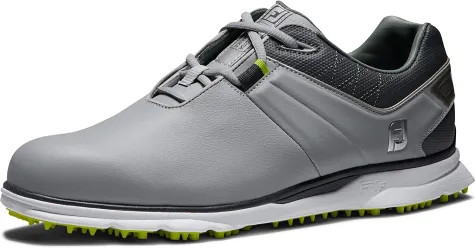 FootJoy Men's Pro|sl Golf Shoe

Price: 129.95 $ | From: Amazon
EXCEPTIONAL STABILITY - An integrated Power Harness delivers medial and lateral support for max control and power throughout the swing.
What brands of golf shoes do we recommend?

At our pro shop, we always stock adidas, Ecco and FootJoy, as they offer a wide range of options which are super comfortable. Golf Influence ranked adidas Men's Tech Response Golf Shoe as their Editor's Pick in their list of most comfortable golf shoes for walking and the adidas Men's Adipower 4orged S Golf Shoe as the most comfortable, with the FootJoy Men's Fj Originals Golf Shoes coming runner's up. Ecco golf shoes are renowned for being fantastic quality and extremely durable and some of the best golfers in the world choose this as their brand of choice. The Ecco range is great and includes spiked and hybrid styles. Other brands to look out for include Lotusse and Gfore. Pop into our pro shop in the Clubhouse and we'll show you the options and talk you through what works best for you.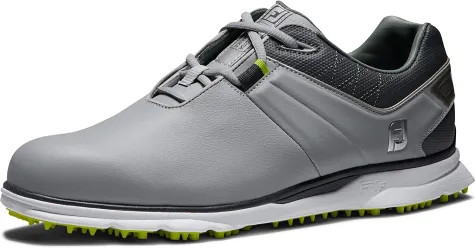 FootJoy Men's Pro|sl Golf Shoe

Price: 129.95 $ | From: Amazon
EXCEPTIONAL STABILITY - An integrated Power Harness delivers medial and lateral support for max control and power throughout the swing.
Where should I buy them?

Fit is crucial, so you want to go and try on options to suit your feet. Our feet are so different in terms of width and the height of the arch, that buying online is tricky. Going to a specialist golfing shop, or the pro shop within your golf club is a great option, as the experts there can advise you on the right options for you.
Here at La Reserva Golf Course, we have experts on hand in our proshop to advise you on shoes, equipment and clothing. Pop in and see us from 8am to 7pm from Monday to Friday and let us help you find the best golf shoe for you.
Source: lareservaclubsotogrande