The heavy fog that rolls off the Pacific Ocean on so many mornings at Torrey Pines won't cool the Hot Seat with the most anticipated start of the year finally here.
Tiger Woods is back.
So maybe our special gauge of who is facing the most heat in golf ought to be called the Hot Throne this week.
Woods, after all, has ruled over this venue more than any other in his remarkable career, with nine victories at Torrey Pines, seven of them regular PGA Tour events, one a U.S. Open and one the Junior World Championship.
Of course, Woods isn't alone taking a toasty seat. Here's our special heat index with the PGA Tour at the Farmers Insurance Open and the LPGA opening its season at the Pure Silk Bahamas Classic:
Black's Beach Heat Rash: Tiger Woods
Why should Woods be on The Hot Seat in his first official PGA Tour start in a year, when just remaining upright should count as a triumph in his return from the fourth back surgery of his career?
Because he's always on the hot seat.
No tour pro in history has been more scrutinized or heavily analyzed. We break down everything, outside how thoroughly he butters his toast in his pregame breakfast. This week won't be any different. It might even be worse.
If Woods winces after a swing, CNN may break into its regular programming for a special report. If he chunks a chip, there's a danger Twitter explodes. If his name hits the leaderboard, there's a chance President Trump scrambles Air Force One for an unscheduled trip to La Jolla.
These are only slight exaggerations.
Nobody in the history of the game has ever played under more heat than Woods, or warmed up on the range under more heat, for that matter.
No comeback in the game will be more meticulously documented than this one will.
Black's Beach, by the way, lays out beneath the cliffs that Torrey Pines is built above. It's one of the largest nude beaches in the United States, and yet the folks down there won't be as stripped bare as Woods' swing will be by analysts this week.
---
---
Bahamian Habanero: Lexi Thompson
Thompson will be making her first tour start since missing that 2-foot putt at her final hole in the LPGA's final event in 2017.
The miss cost her a chance to win the Rolex Player of the Year Award and ascend to the No.  1 world ranking for the first time, and it left questions about how she would deal with the disappointment over a long off season.
If Thompson rebounds as strongly as she did from the controversial loss she endured at the ANA Inspiration early last year, when she was hit with a four-shot Sunday penalty that derailed her bid to win her second major, this could be her biggest year yet.
Thompson dealt with more than her share of challenges last year, including her mother's cancer diagnosis in the middle of the season, but she emerged as the story of the year because of all she achieved overcoming those ordeals. With two victories and six second-place finishes, it was nearly a spectacular year.
This year will start with a physical challenge. Thompson shut down her practices in December because of an ailing right hand.
Thompson made a run at winning in the season opener at the Bahamas last year, but ultimately lost to Brittany Lincicome in a playoff. She was practically a fixture on leaderboards the rest of the year.
---
---
Mercury Rising: Jason Day
Day arrived at Torrey Pines as the world No. 1 a year ago.
He makes his start this year having slid to No. 14.
Day has gone through a lot in that span, from his mother's cancer surgery to his wife's miscarriage. He will have a lot of people rooting for him as he bids to re-ignite a game that has made him such a formidable threat in the Tour's biggest events. Just how ready he is to begin the year is unclear. He withdrew from the pro-am this week with a sore back.
Just three years ago, Day won at Torrey Pines. The victory launched his biggest year on Tour, getting him started on a five-victory season that included his major championship triumph at the PGA Championship. A good showing on this tough venue could set him up for another big year.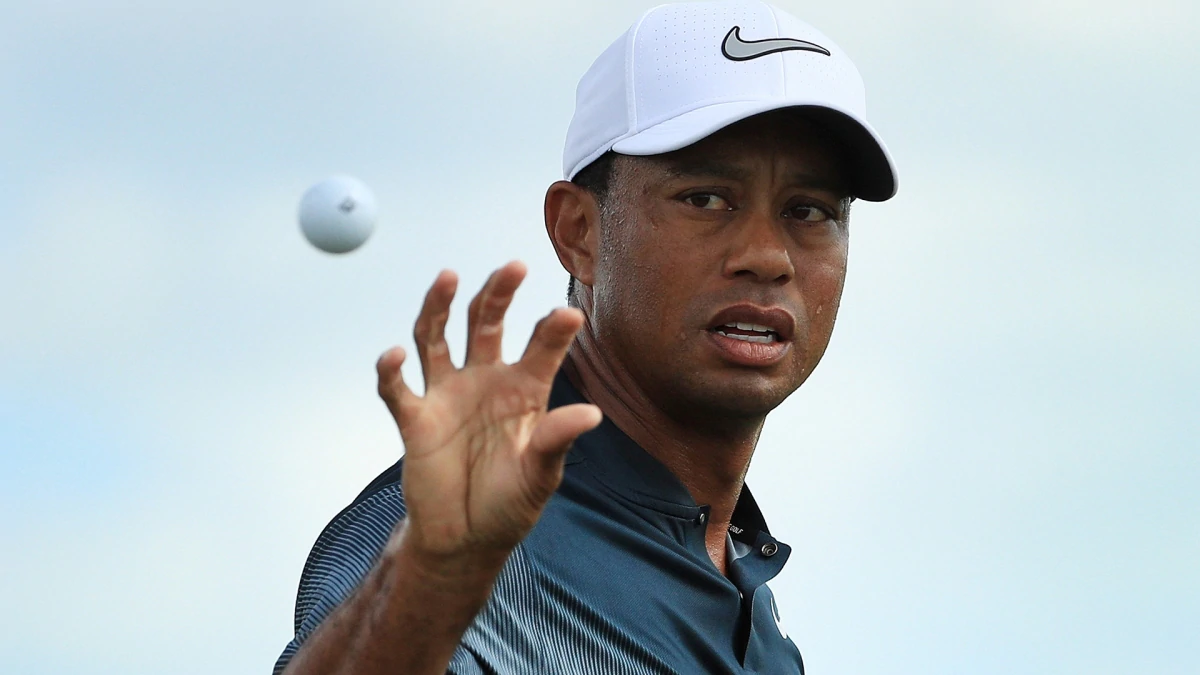 Source: Internet