Morgan Hoffmann on Monday announced that he has been diagnosed with muscular dystrophy.
In a blog post on The Players' Tribune, Hoffmann details his struggle to obtain a diagnosis, which he finally received in November of last year.
Muscluar dystrophy is an incurable disease that results in the progressive loss of muscle mass. Per the Mayo Clinic, "some people who have muscular dystrophy will eventually lose the ability to walk. Some may have trouble breathing or swallowing."
Hoffmann, 28, writes that he first started noticing the deterioration of his right pectoral muscle in 2011.
"That was the beginning of a five-year period of misdiagnoses, frustration and confusion," he writes. "I visited over 25 doctors. While they were 'racking their brains,' my weakness progressed, my swing speed decreased and I continued to lose muscle in my chest. Today my entire right pec is almost gone."
Throughout the piece – entitled "So Damn Lucky" – Hoffmann reminisces about his childhood and his life in golf before setting new goals for what he hopes to achieve in his professional and personal lives.
"But I believe now that this is why I was put on this earth — so that when a child is diagnosed with muscular dystrophy, there will be a cure; there will be people to help with mental, nutritional and physical training guidance. And especially so that no disease will ever hinder a little boy's or girl's passion for life," he writes.
As for his long-term health, Hoffmann admits he isn't sure what to expect.
"Even though the type of muscular dystrophy that I have doesn't pose an immediate threat to my life, there is a good chance that it will shorten it," writes. "I don't know when that will happen, because there's no way to gauge the speed at which the disease will spread."
A sign of his determination and his continued positivity, Hoffmann recorded his best finish in a PGA Tour event in February of this year, tying for second at the Honda Classic.
So far he has made four starts in the 2017-18 season, with two missed cuts and two ties for 23rd. Early in the piece, he refers to the last few months as "the most trying" of his life, stating that he has a "a new reality now, and a new purpose."
That purpose is to raise money and awareness to combat his disease. An early step in that process, he writes, will be a soon-to-be-announced charity golf event at his home course, the Arcola Country Club in Paramus, New Jersey.
He also remains undeterred in his quest to finally breakthrough into the winner's circle.
"This disease won't keep me from achieving my dream of winning on the PGA Tour — and it shouldn't keep anyone else from chasing their dreams either," he writes.
To read the full piece, click here.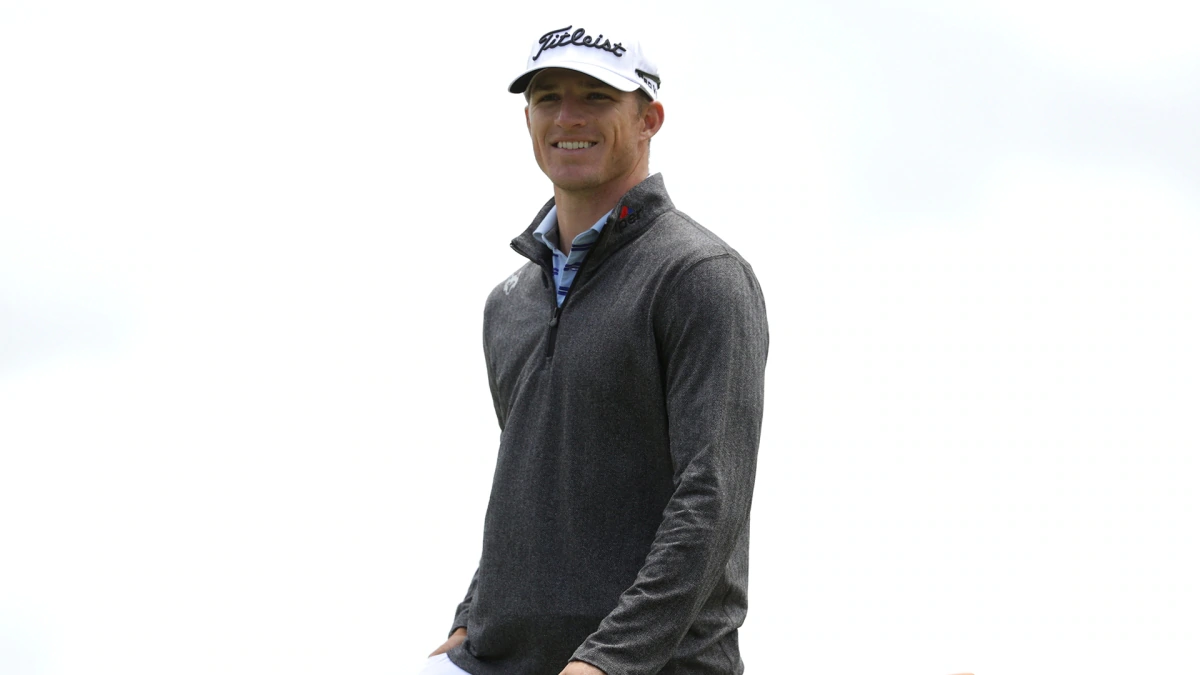 Source: Internet