Tiger Woods made six birdies Saturday, including one at the home hole, to shoot 3-under 69 and move to 7 under par for the week at the Arnold Palmer Invitational.
When he walked off the golf course, he was four off the 11-under pace set by Rickie Fowler, Henrik Stenson and Bryson DeChambeau, all of whom were still on the course.
"I'm going to have to shoot a low one tomorrow, and probably get a little bit of help," Woods told Golf Channel's Steve Sands in a post-round interview. "But my responsibility is to go out there and shoot a low one first."
Woods didn't bogey the first hole on Saturday like he did the day prior – but he did drop at a shot at the par-3 second when he failed to get up and down from the bunker.
Luckily, it wouldn't take him long to get that stroke back. One hole later, at the dogleg-left, par-4 third, Woods ripped a 2-iron off the tee, hit a less-than-stellar approach long and right, and poured in this 38-footer for birdie to get back to even par on the day.
Bouncing back from a bogey in a BIG wa[email protected] from 38 feet!#QuickHits pic.twitter.com/vn4abJLqBE

— PGA TOUR (@PGATOUR) March 17, 2018
He followed with another at the par-5 fourth, smoking a drive 313 yards uphill, short-siding himself with his second shot, and playing this deft pitch to set up a tap-in 4.
The superb short-game from sets up another birdie!#QuickHits pic.twitter.com/3E25vitUoG

— PGA TOUR (@PGATOUR) March 17, 2018
After a par save from the bunker at 5, Woods missed the fairway right at the par-5 sixth, laid up with his second, spun a wedge to 15 feet with his third, and rolled in this third birdie of the day to move to 6 under for the week.
The putter stays. @TigerWoods is making his move in Round 3 @APInv.#QuickHits pic.twitter.com/0XnFmExuML

— PGA TOUR (@PGATOUR) March 17, 2018
Woods' momentum was slowed by a bogey at 8, the product of an errant tee shot, and a missed birdie try at 9 left Tiger to make the turn in 1 under-35, minus-5 for the week.
He quickly returned to 6 under for the championship when he hit an approach from 186 to inside 10 feet at the par-4 11th and walked in the putt:
Tee shot:
Approach:
Putt:#QuickHits pic.twitter.com/UzrfreTsq7

— PGA TOUR (@PGATOUR) March 17, 2018
Following four straight pars, Woods, for the second day in a row, made an unlikely birdie at the par-5 16th after missing the fairway to the right and declining to layup.
Just BARELY over the [email protected] with a beauty from the bunker.#QuickHits pic.twitter.com/OHBccgrhcH

— PGA TOUR (@PGATOUR) March 17, 2018
Woods would drop one more shot coming in when his ball fried in the front bunker at 17, leading to a bogey, but this closing birdie at 18, his sixth of the day, got him into the clubhouse 3 under for the round and 7 under for the week. It also elicited a rare straight-down fist pump.
[email protected] ends Round 3 at 7 under with a birdie on the last hole of the day.#QuickHits pic.twitter.com/xzsur75pFE

— PGA TOUR (@PGATOUR) March 17, 2018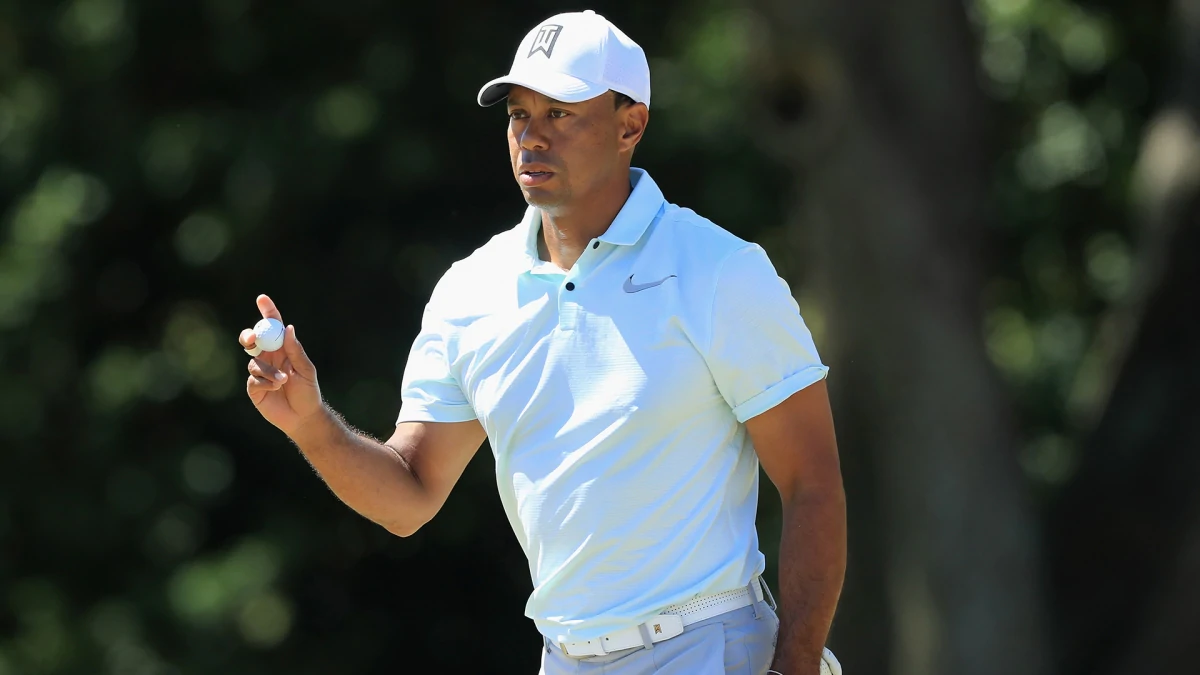 Source: Internet