Playing the final round of his first competitive start since fusion surgery, Tiger Woods got off to a red-hot start.
The 14-time major winner shaved nine shots on his front-nine score from Saturday, carding a bogey-free 5-under 31, with three birdies and an eagle.
Woods very nearly poured in a birdie putt at the first hole, but his ball just barely wiggled off-line en route to the hole, catching a piece of the cup but not falling:
Disappointment in one GIF pic.twitter.com/12xmuXXc3n

— PGA TOUR (@PGATOUR) December 3, 2017
After a clutch par save at two, Woods did make his first birdie at par-5 third. He first found the fairway, and then ripped this 2-iron over the green. Check out the recoil:
Just a 2-iron that carried 265 yards.#QuickHits pic.twitter.com/3PhWvqnQJF

— PGA TOUR (@PGATOUR) December 3, 2017
Although his short game has been suspect this week, he did get up and down from that tightly mown chipping area when he walked in this putt:
He's walking in birdies. pic.twitter.com/dyciCP80qh

— PGA TOUR (@PGATOUR) December 3, 2017
He promptly followed up with a birdie at five, a par at six, and this eagle-2 when he drove the green at the par-4 seventh:
Tiger for eagle … #QuickHits pic.twitter.com/FvZlLTh3jV

— PGA TOUR (@PGATOUR) December 3, 2017
Two holes later, he made the turn in 5 under when he found the greenside trap at the par-5 ninth in two and splashed out for a kick-in four.
Woods followed up on the back nine with three more, two bogeys and a double to round out his week with a 4-under-par 68.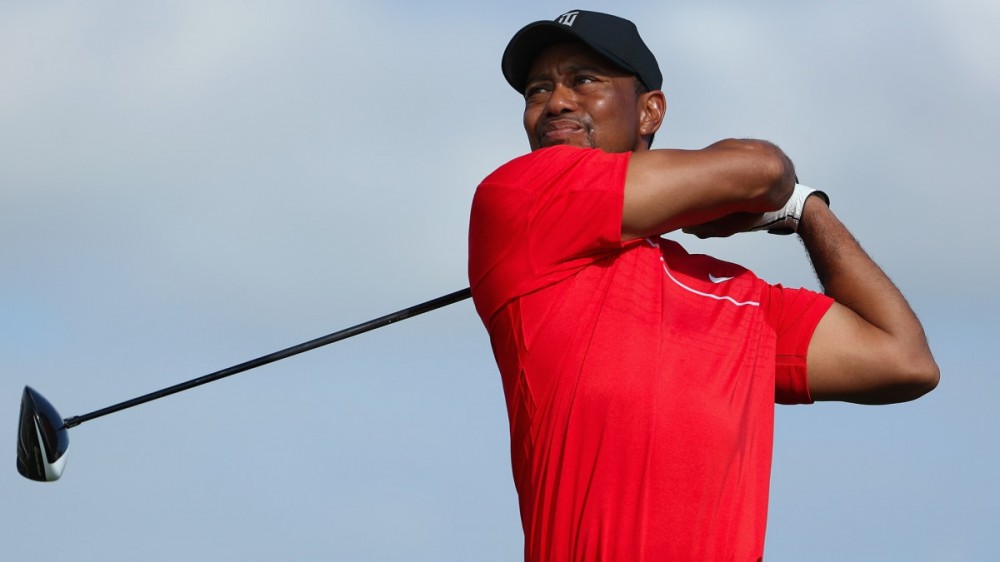 Source: Internet