LYTHAM & ST. ANNES, England – Mamiko Higa is engaged to Japanese sumo wrestling star Ikioi Shoto.
Higa looked as if she were taking a lead from her fiancé Friday and putting a "nodowa" move on the field at the Ricoh Women's British Open, until her misfire into the gorse at the 17th hole. It led to double bogey.
"Nodowa" is a sumo term for going for the throat, which Higa appeared to be doing with her birdie at the 16th; it gave her a two-shot lead.
At day's end, that stray at 17 approach left her one shot behind Pornanong Phatlum. Higa had to take a lost-ball penalty, return to the fairway and play again. She knocked that shot into a greenside bunker, then got up and down for her six.
"I wasn't panicked," Higa said of having to take a penalty. "If you're playing on a links course, it happens. So it went in the bush. I thought about, 'OK, let's finish with a double bogey and just focus on that."
Higa, a four-time Japan LPGA Tour winner, wasn't alone among leaders trying to hold on while playing Royal Lytham's difficult finishing holes. Minjee Lee had sole possession of the lead at 12 under overall, until she made double bogey at the 16th and bogey at the 17th. Like Higa, she ended up at 9 under, one shot behind Phatlum.
"Little hiccup," Lee said. "You just got to play smart. I didn't hit the right shots, so that's what I got penalized for."
Lee likes the way she is playing going into the weekend.
"I think I'm in a pretty good spot," she said.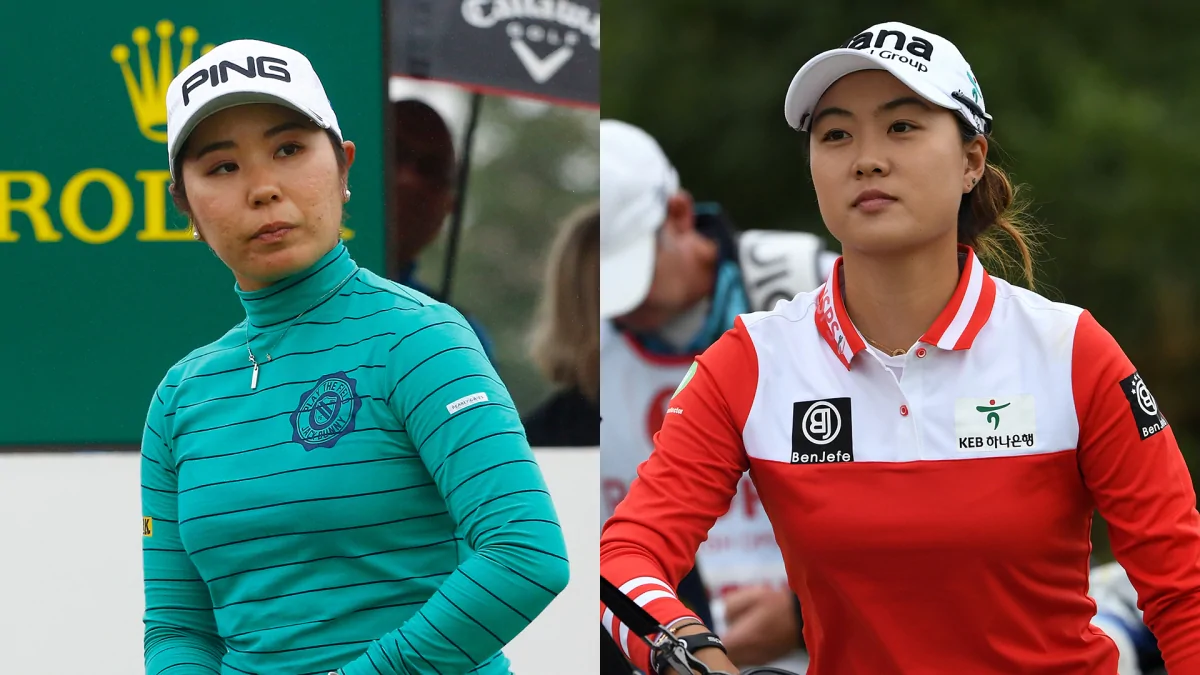 Source: Internet