A new PGA Tour season begins this week at the Safeway Open, and with it a new crop of fresh faces are ushered into the spotlight.
There's plenty of reason to expect that at least a few of the newest Tour members will thrive in the coming months. Last season five rookies made it into the winner's circle, including Cody Gribble, Mackenzie Hughes, Wesley Bryan and Grayson Murray.
A total of 23 players have the official rookie designation this season (more on that below), and it's a group that includes several familiar faces to fans who follow both amateur and professional golf. Here's a look at some of the players from the Class of 2018 hoping to follow in the footsteps of newly-minted Rookie of the Year Xander Schauffele:
Peter Uihlein, 28
How he qualified: Made the Web.com Tour Finals via non-member FedExCup points, then promptly won the first Finals event to lock up his card.
Skinny: Uihlein is easily the most experienced player in this year's crop, having made 30 career PGA Tour starts and having played the last several years in Europe. But because he never made more than seven PGA Tour starts in any single season, the 2010 U.S. Amateur champ is still classified as a rookie and could be viewed as a favorite to top the class by season's end.
---
Beau Hossler, 22
How he qualified: Finished 23rd on Web.com regular-season money list
Skinny: Hossler grabbed headlines as a high-schooler at the 2012 U.S. Open, then had a standout career at Texas. A torn labrum delayed his pro debut, but he made up for lost time with two runner-ups in a four-start span this summer. While he has less experience than Uihlein, he won't be classified as a rookie because he made eight PGA Tour starts last season – one more than the rookie threshold allows. It's the same stipulation that kept Jon Rahm from consideration for top rookie honors last season.
---
Aaron Wise, 21
How he qualified: Finished 18th on Web.com regular-season money list
Skinny: While Hossler sat out the 2016 NCAA championship final with a shoulder injury, Wise powered his Oregon squad to a team title days after earning top individual honors. In his first full season on the Web.com Tour, he won the Air Capital Classic and notched two top-20 finishes during Web.com Tour Finals.
---
Tom Lovelady, 24
How he qualified: Fell short during the regular season, finishing 29th on the money list, but locked up his card with a T-3 finish in the first Web.com Tour Finals event.
Skinny: Lovelady won a pair of NCAA titles at Alabama while playing on a team that also included Justin Thomas and Bobby Wyatt. After turning pro last year, he started in Canada before earning status at Web.com Tour Q-School in the fall. Now he's poised to join Thomas as the latest Crimson Tide alum on the PGA Tour.
---
Stephan Jaeger, 28
How he qualified: Finished fifth on Web.com regular-season money list
Skinny: Jaeger was the first professional to shoot 58 in a Tour-sanctioned competition, one week before Jim Furyk pulled off the feat last summer. He went on to win that tournament but he still didn't crack the top 25 on the full-season money list, requiring another year on the Web.com. He gained consistency and won twice in between qualifying for the U.S. Open for the second time in three years.
---
Austin Cook, 26
How he qualified: Finished 15th on Web.com regular-season money list
Skinny: Cook was a Monday-qualifying sensation on the PGA Tour in 2015, nearly earning his card after starting the year with no status. After a year on the Web.com, he flourished this past summer and closed out the four-event Finals series with three straight finishes of T-11 or better to move up in the reshuffle.
---
Corey Conners, 25
How he qualified: Finished 20th on Web.com Tour Finals money list
Skinny: Conners was a runner-up to Gunn Yang at the 2014 U.S. Amateur, and he nearly made the cut at the Masters the following spring. The Canadian opened the year with two straight top-10 finishes on the Web but faded in the summer before snagging one of the last cards available with a pair of top-15 finishes at Finals.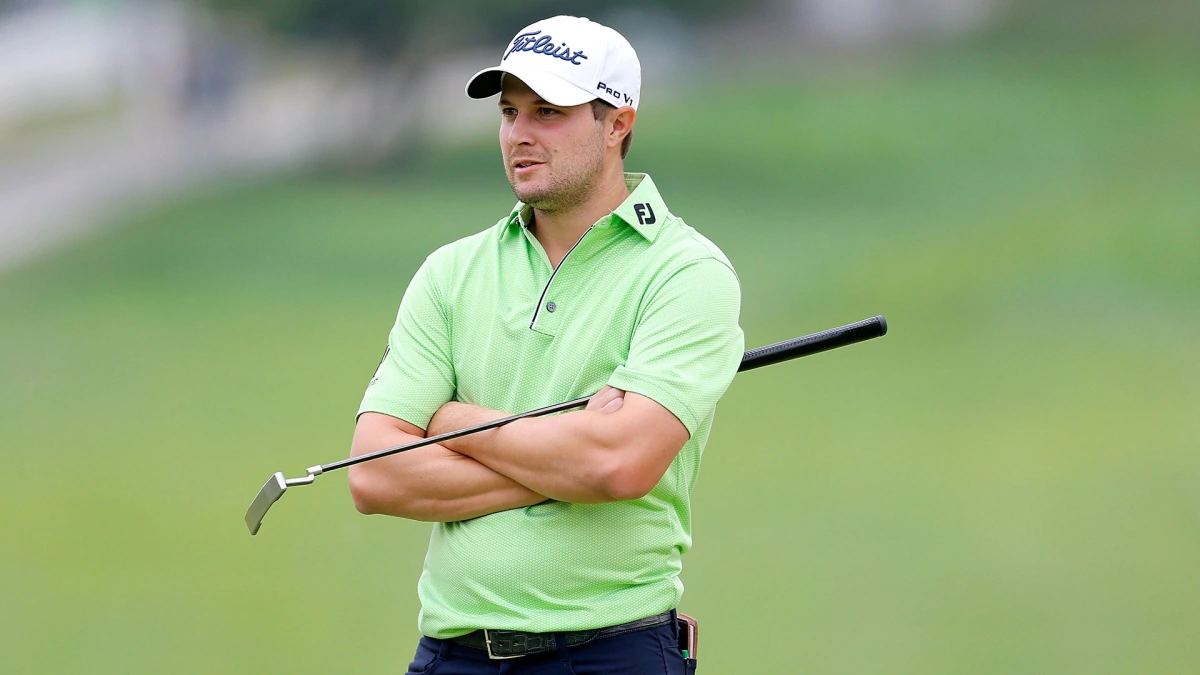 Source: Internet